Book Review: The Way I Used To Be
Hang on for a minute...we're trying to find some more stories you might like.
The Way I Used to Be, written by Amber Smith, is a very powerful and meaningful book that is touching to its readers. It requires mature audiences, but is still important for people, especially young adults, to read.
The book's main focus is on the life of young teenager, Eden McCrorey. Eden was a very smart, adventurous, and outgoing girl. She was a good person who filled her life with many activities, all of which she was good at. She was constantly surrounded by family and people she loved. Eden appreciated the simple, good life she was living.
However, all it took was one night to change everything. Eden is raped by her older brother's best friend and college roommate, Kevin. Not wanting to believe it actually happened, she has a difficult time accepting she'd been taken advantage of. Eden couldn't possibly bring herself to tell someone. Kevin was considered part of the family, and she doubted that anyone would believe her.
Throughout the book, we follow Eden on her journey of coping with her emotional damage. We recognize how traumatic that night was for her, and how it's changed her as a person. Her relationships are affected, her friendships are affected, she makes reckless decisions, has a new attitude, and loses herself completely.
The Way I Used to Be offers awareness and a better understanding of characters who may have undergone certain experiences that have molded them into the person they are.
I highly recommend this book due to the important message it has written within the pages, and its encouragement towards reaching out if you need help.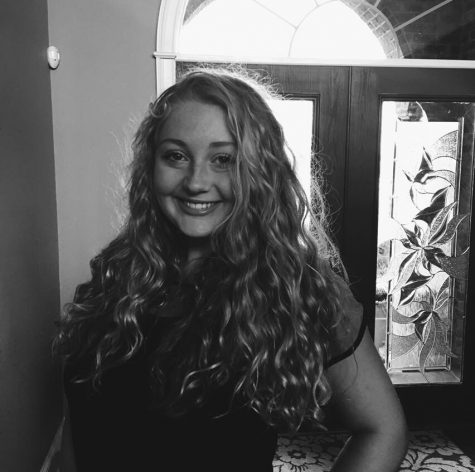 Selena Heldic, Arts and Entertainment Editor

Hi! I'm Selena Heldic, a tenth grader at Greenwood High School. I'll be here to inform you about the Arts and Entertainment department, as well...