Should We Bring Vine Back?
Hang on for a minute...we're trying to find some more stories you might like.
Vine, founded by Dom Hofmann, Rus Yusupov, and Colin Kroll, was a unique and original social media app that quickly gained popularity from users all over the world. It was known for its classic 6-second looped video clips, and it challenged people to bring out their creative sides through the short time limit provided. There was a wide range of creativity and experimentation on the app- from comedians, to singers, to movie edits, song edits, remixes, etc.
Even after becoming the most used video-sharing app and going on strong for four years, Vine announced they would be discontinuing their application.
The major reason for Vine's downfall, were other social media platforms coming out with new and improved features similar to Vine's. With Instagram coming out with its 15-second videos, then later developing them into one-minute videos, it quickly became a huge competitor. Additionally, Snapchat also had its 10-second videos that users could post publicly, or send privately to friends. People favored having extra time to film themselves and to extend their content. It was difficult to meet up to the new standards, especially since Vine wanted to maintain its originality.
Stars with large followings on Vine began experimenting with the other platforms, leading to them and their audiences/viewers to become more inactive each day. Dom Hofmann, one of Vine's creators, said himself, "The most important part of Vine has always been the people that are on it."
Eventually, with Vine suffering from inactive users and lack of posts, it was announced the app would be shutting down.
Tons of audiences and famous Viners, (those who make vines), could not believe Vine would be discontinuing their app. At the time of the new announcement, there was an enormous amount of negative backlash. Even those popular Vine stars took it to their Twitter accounts to express their disbelief, sorrow, and disappointment.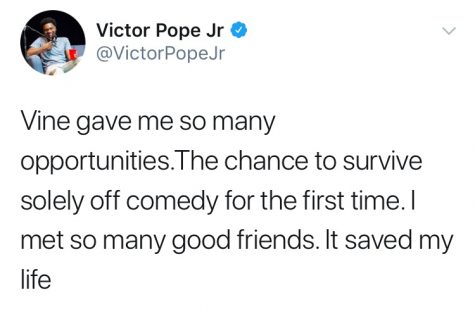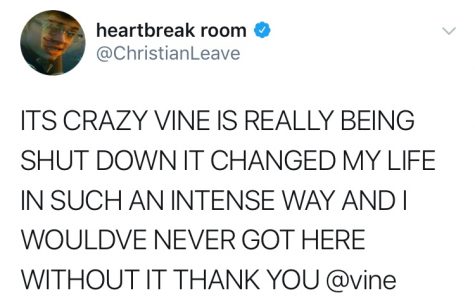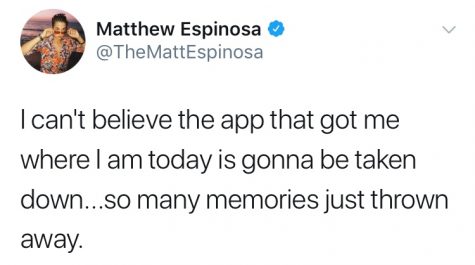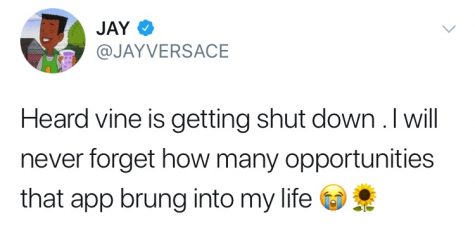 Thankfully, our voices have been heard, and rumor has it that Vine is in fact, returning. Dom Hofmann tweeted a picture of a new logo, with the caption, "v2." The blow-up of retweets and likes the tweet received, speaks for itself- we want Vine back. Nothing has yet been confirmed, but Hofmann claims he will be working on a follow-up of Vine.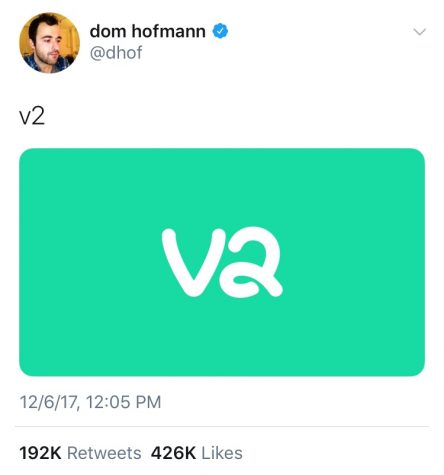 I interviewed a few Greenwood students to hear their opinion on Vine and how they feel about it possibly coming back.
Bailey Lambert, a sophomore, shared how she felt about Vine:
"I thought it brought grace to the world and it was beautiful, and I don't know why it was taken away. It was really sad, I cried."
"I loved Vine. It literally made me so happy. If I had a bad day, I could just go home and be like 'It's fine, let's watch some memes and relax.' But, it's gone now." said by sophomore, Ashley Hamlet.
I also asked some students how they felt about Vine possibly returning and if they think it'd be a good idea.
10th grader, Kelli Bogar, said, "Yes. I am more than excited, I will look forward to it- I was born ready for Vine."
"That makes me so happy because I love Vine!" said junior, Art Wolphagen.
"I'm jumping out of my shoes!" said 11th grader, Ella Hagan.
Personally, Vine was my favorite social media app. I'm waiting for the day where they announce it's return, along with thousands of others who loved the app just as much. Vine had a huge impact and influenced my own sense of humor, along with my creativity. I looked up to and enjoyed the comedic vines, as well as the artistic ones. I hope it's brought back, and I hope it maintains its 6-second film limit because it's what made Vine so unique and identifiable.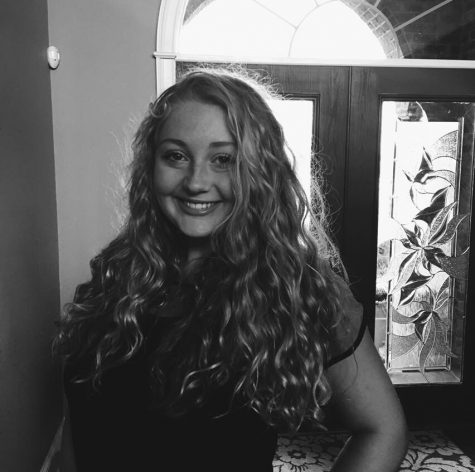 Selena Heldic, Arts and Entertainment Editor

Hi! I'm Selena Heldic, a tenth grader at Greenwood High School. I'll be here to inform you about the Arts and Entertainment department, as well...