"Team Conrad or Team Jeremiah?" This question ponders in every teen girl's mind who has watched the hit show "The Summer I Turned Pretty" by Jenny Han. Both the books and the television show were an immediate success due to its controversy and of course the love triangle. 
It all starts with a young teen named Belly Conklin who was ready for summer. Summer meant that it was finally time for her yearly get-away at a beach house located in Counsis Florida. There she spends her whole summer with her brother Steven, her mom, and her mom's best friend, Susannah. Susannah has two sons that Belly fancies. Their names are Conrad and Jeremiah. She was expecting the usual; late night swims, watching black and white movies while eating popcorn, or even taking long walks across the sandy floor. However, this summer was different. Belly looks like a woman now and both brothers have definitely noticed. 
So which brother should be the one to win her over? Shanna Clerjuste, a freshman at Greenwood High School, quotes, "Team Conrad." Conrad is more mature which is an important asset to have when in a relationship. Belly needs someone to be straightforward with her when she gets out of line. You can definitely count on Conrad to straighten her up! "Jeremiah thinks it's a party every day," Clerjuste claims. He is viewed more as the best friend than boyfriend material. However, Conrad is both! Not only is Conrad extremely caring, but he is very attentive. He does not miss a beat! Overall, "Conrad knows Belly so much better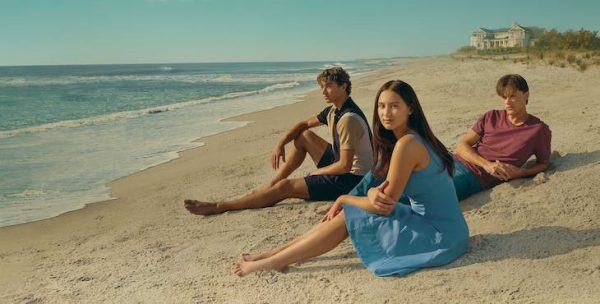 in ways that Jeremiah never did" Clerjuste concludes.
Kailey Keown, another freshman at Greenwood High School has different views about the matter. "Team Jeremiah, all the way" she exclaims. Jeremiah is kind and very in touch with his feelings. He may be emotional sometimes but that shows that he really cares about her. "He wouldn't ditch Belly for another girl only because of one mishap" Kailey implies.  He would forgive her and move on, unlike Conrad. Jeremiah also has that "Golden Retriever energy" about him with his bright blue eyes and his sandy blonde hair. Which is why many teen girls, including Belly, find him attractive. 
Now that you have been informed about these two very different brothers, it is finally time for you to answer the long-awaited question…"Team Conrad, or Team Jeremiah?"