Mr. E Is The G
Mr. Emerson also known as Mr. E is the best teacher at Greenwood High School because all of his students love him and will miss him when they don't have a class with them. He's so funny and all of the teachers love him and he's classified as a class clown but a teacher.
Mr. E be starting so many trends. Even Mr. E said " I started a new fashion trend- by turning my sweatshirt inside out. It will catch on and grow exponentially at Greenwood and beyond" Also Mr. E has the biggest club and it just started up. That's chess club and here's what Mr. E has to say about his club "I started the chess club this year and it is easily the biggest club in the history of Greenwood. It's even bigger than oar club, chess club = best club."
If you have or has had Mr. E then you would know that he is the best teacher and you will realize why everyone loves him and especially the teacher also.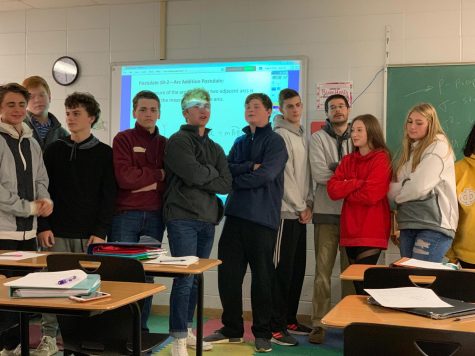 Leave a Comment