Local youth group travels to hear Pope speak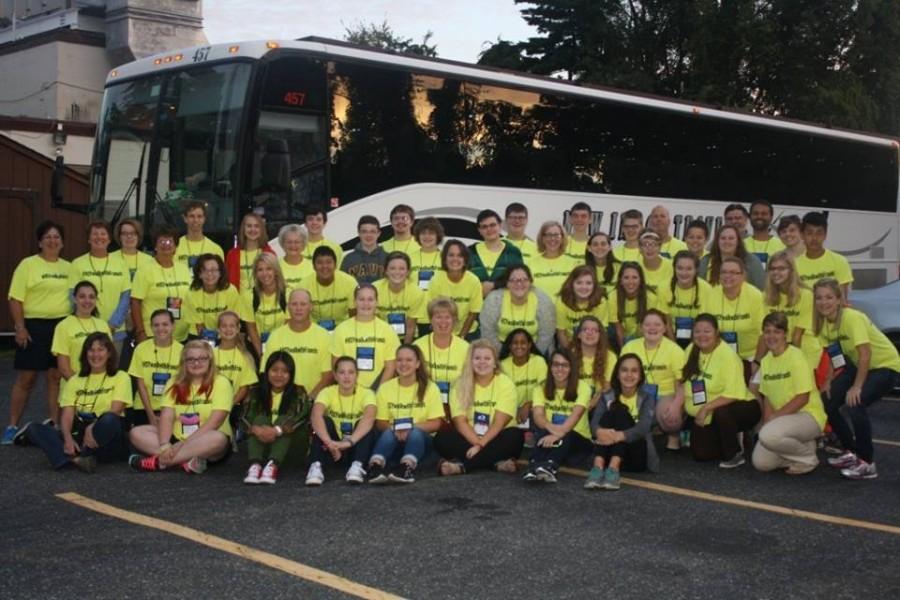 This weekend, members of a local youth group through Holy Spirit Catholic Church traveled from Bowling Green to Philadelphia in order to hear Pope Francis give the closing Mass of the World Meeting of Families.
Among the fifty-six students and adult chaperones who went on the trip were Devin Dettman, a GHS senior, and Cody Wright, a junior, also from Greenwood.
The group left for Philadelphia very early Friday morning and drove for most of the day until they reached the Jewish synagogue Beth El-Ner Tamid, where they were generously received. Members of the Jewish congregation gladly laid out beds for the travelers, took them sightseeing to local landmarks, and organized various worship activities that were suitable for both sides. Such a pairing between two congregations of different religious seems bizarre, but the people of Beth El-Ner Tamid were excited by the opportunity to serve others outside their congregation, regardless of their faith.
On Sunday, the group drove into the city to hear the Pope talk.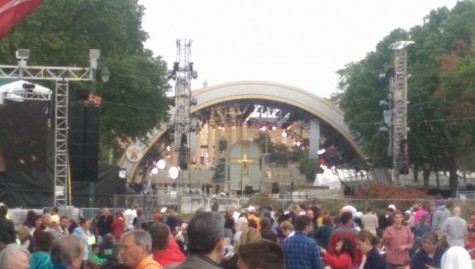 "He spoke almost entirely in Spanish," Devin Dettman says. "Still, he was incredibly moving."
Devin says the Pope spoke with an air of benevolence and really reached out to the audience. The Bowling Green group was very fortunate to get spots in one of the front sections because of the VIP tickets they obtained through Beth El-Ner Tamid.
After the long but meaningful Mass, the group got in their vehicles and drove back home. Pope Francis also returned to his home at the Vatican the following day.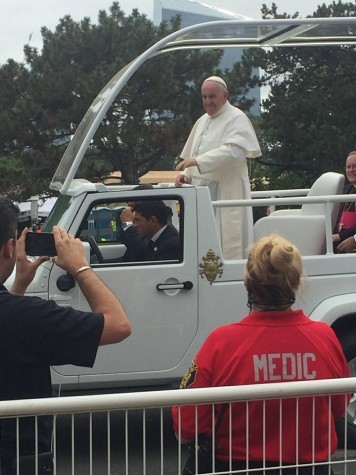 But the youth group and the other people present at the Mass were not the only ones who were excited about the Pope's tour of America. Many students at Greenwood and their parents also say that they are very fond of Pope Francis, even if they are not Catholic.
"I often hear things like 'I'm not Catholic, but I love Pope Francis.'" Devin says. "The reason Pope Francis is amazing . . . is he brings Christ to His people in a visible tangible, direct manner."
Many non-Catholics feel that Pope Francis presents religion in a very open-minded way and shows affection even outside of a religious context. He has been praised for making little gestures of kindness to ordinary people, including allowing an orphaned boy to sit in his chair during a speech.
"Of course people, especially non-Religious and non-Catholics, love Pope Francis," Devin concludes. "He loves them too."