Ranking My Top 10 Hip Hop Albums of 2018 (UPDATED)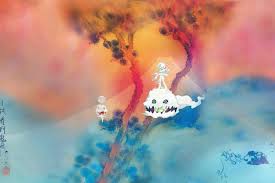 *Albums contain strong language. 
2018 has been quite the year for hip hop. Whether you like trap bangers or conscious lyrical music, you have probably enjoyed this year. My rankings this year were far harder than my rankings last year, and the margin between one spot is so slim that it's at times literally a coin flip.
Back in August, I ranked my top 10, and while my top 4 remain the same, my other 6 rankings have completely changed.
Honorable Mentions-
Saba- Care for Me
Metro Boomin- Not All Heroes Wear Capes
Rich Brian- Amen
Royce Da 5'9- Book of Ryan
Mick Jenkins- Pieces of a Man
Lil Wayne- Tha Carter V
Vince Staples- Fm!
10. Sheck Wes- Mudboy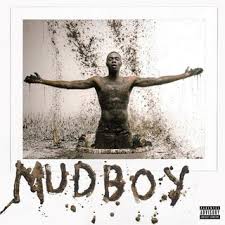 No matter who you are or what music you like, you have probably heard "Mo Bamba" at least 20 times this year. When I first heard the song, I wasn't very impressed. But when I checked out the rest of Mudboy, I was stunned. The album is one of the weirdest trap albums you will ever hear, and definitely not something you'd expect from a 20 year old out of Harlem. And I have to say- the album slaps. It features some of the strangest, eeriest bangers I have ever heard.
Favorite tracks: Mind******, Live Sheck Wes, Gmail, Wanted, Chippi Chippi, Never Lost, Kyrie, Mo Bamba, Jiggy on the *****, **** Everybody
9. Kanye West- Ye
While many hardcore fans have a distaste for it, Ye paints a vivid picture of Kanye's current state of self and, for as brief as it is, succeeds as an intimate exploration of family and mental health.
Favorite Tracks: I thought about killing you, Yikes, Wouldn't leave, No Mistakes, Ghostown, Violent Crimes
8. Brockhampton- iridescence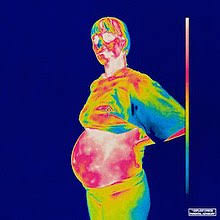 While I didn't enjoy iridescence as much as any of the Saturations, Brockhampton shows emotional and creative maturation despite some gimmicky production on the record.  Without Ameer Vann and now on a major label, Brockhampton- for the most part- again shows us some of the best pop-rap and boy band music of the year.
Favorite tracks- NEW ORLEANS, THUG LIFE, BERLIN, WHERE THE CASH AT, WEIGHT, J'OUVERT, HONEY, SAN MARCOS, FABRIC
7. Earl Sweatshirt- Some Rap Songs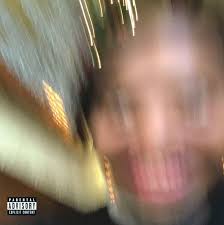 While Earl Sweatshirt appears to be over his depression that influenced his past projects, he crafts his most emotionally intense and inter-personal songs ever on Some Rap Songs.  The album may not have the lyrical highlights that Sweatshirt flashed on Doris but it truly is some of the best rap music of the year.
Favorite Tracks- Red Waters, Cold Summers, Nowhere2go, December 24, Ontheway!, The Mint, Azucar, Veins, Peanut
6. JID- DiCaprio 2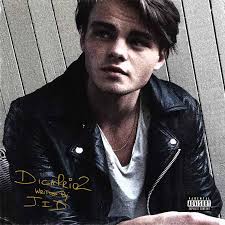 From the first time I heard JID, I predicted that one day, while maybe not showing it in his earlier projects, he would be one of the best in the game. DiCaprio 2 features some of the sickest flows and lyrical content we have in rap this year. In my controversial opinion, this album is better than any project Dreamville Leader J Cole has released. And with JID's talent and potential, there is a very good chance that his next album will be even better.
Favorite Tracks- Slick Talk, Westbrook, Off Deez, 151 Rum, Off Da Zoinkys, Skrawberries, Hot Box, Mounted Up, Despacito Too
5. Anderson Paak- Oxnard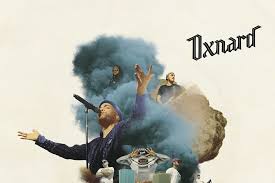 Anderson Paak continues to bring a breath of fresh air in the current state of pop rap and neo-soul. Anderson continues to bring the unique, lyrical content to the table.
Favorite Tracks- The Chase, Tints, Who R U?, 6 Summers, Smile/Petty, Mansa Musa, Brother's Keeper, Anywhere
4.Denzel Curry- Ta13oo

For years, I've been claiming that Denzel Curry is the best trap rapper in the game. With Ta1300 out, my point stands. Denzel attempts a three act album, each of which try to deliver a separate vibe. He brings his usual hard flows and trap bangers, but the album also features some melodic, dark music.
Favorite Tracks: Taboo, Black Ballons, Sumo, Switch it up, Sirens, Clout Cobain, Percs, Black Metal Terrorist
3.Travis Scott-Astroworld
Just like Rodeo, I didn't really like Astroworld on the first listen. But also like Rodeo, it's one of those albums that simply seems to get better every time you hear it. Even in December, I'm still peeling back musical layers that make me enjoy it more with every listen. Travis Scott continues to push the psychedelic boundaries of trap. While the album contains some weak songs, at its highest point it expands the trap realm, featuring mellow melodic tunes but also complete bangers. The beat switches are simply genius.
Favorite Tracks: STARGAZING, CAROUSEL, SICKO MODE, RIP SCREW, STOP TRYING TO BE GOD, NO BYSTANDERS, NC-17, ASTROTHUNDER, COFFEE BEAN
2.Pusha T- Daytona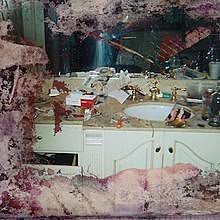 Even after the great albums released since August, I couldn't rank anything over Daytona. Daytona simply wastes no time, and finds Pusha T in top form. Regardless of what you think about the Drake-Pusha beef, Daytona blows Scorpion out of the water. 2018 was a win for Pusha.
Favorite Tracks: If you know you know, Hard Piano, The games we play, Come back baby, Infrared, Santeria
1.Kids See Ghosts-Kids See Ghosts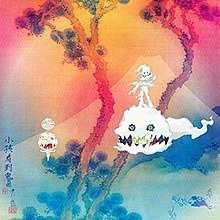 KIDS SEE GHOSTS finds both Kanye West and Kid Cudi in top form as they host a psychedelic odyssey through the darkest and brightest corners of their psyches.
In no way did I even consider re-ranking an album over it.
Kids See Ghosts is simply one of the most unique, wild albums ever made. It's a strange album for Kanye West to produce, but dang, did he do it well. Kid Cudi and Kanye show great chemistry, feeding off one another's energy and making some of their best music ever. Considering he's dropped some lackluster albums, it seems as if Kanye has put the Man back on the Moon. KSG is not a commercial album, yet is such a fun listen, featuring some of the most spacey songs that Kanye has ever made. The fact that they were able to put this amount of creativity in 23 minutes is simply mind blowing.
Favorite tracks: (All of them) Feel the Love, Fire, 4th Dimension, Freeee (Ghost Town pt. 2), Reborn, Kids See Ghosts, Cudi Montage