The dictionary definition of a lie is "A lie is a statement made by one who does not believe it with the intention that someone else shall be led to believe it" (Isenberg 1973, 248). In general, there are two roles played in the game, the deceiver and the deceived. Lies are considered to be constructed by one of these dishonesty: Complete Deception; Exaggeration; and Pertinent Omissions (Turvey and Savino 2017, 22). 
But why do we lie?
We lie due to different situations, different people, and different reasoning. How do we feel about telling lies to people and how do we find out we should lie? 
The psychological struggle thoughts about lying inside our minds are tangled strings. We bear the weight of guilt, knowing we have misled an innocent person, as Jani Gurung, a senior at Greenwood High School, candidly expressed, "I feel guilty when I tell lies to certain people I care about." Similarly, Lun Pi, a senior at GHS, captures the essence of this internal conflict, in her words, "I feel bad when I'm dishonest with people." According to Brianne Flikkema, a junior at GHS, she responded,  "For the most part, lying is absolutely horrible." Flikkema's concern emphasizes honesty and transparency in relationships. Honesty and transparency are often the fundamental virtues that form the foundation of trust and genuine human connections.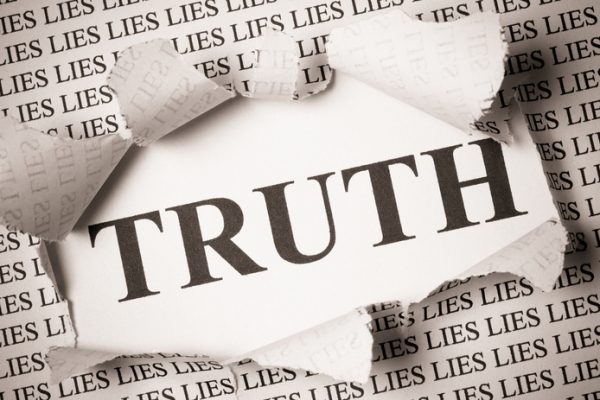 Our inclination to tell lies often varies depending on the circumstances. Pi frankly stated, "I found myself lying without thinking if I know I did something wrong." Differently, according to Gurung's opinion, she shared, "I would lie to people about something small and funny that I wouldn't even take seriously." Positively, Flikemma outlined her types of telling lies, explained, "If it was something that I know would produce a positive outcome, it would make that person happy." What incentives cause people to tell lies are highly shaped by individual's personalities and perspectives. We tell lies fundamentally based on our personal evaluation of things.
Different feelings about telling lies are like magnets, its attraction or repulsion respectively depending on how people are using lies to turn the situation around. As Gurung pointed out, " I don't necessarily think it is okay to tell lies, but telling lies can be necessary when you are joking around with your friends or even lying for your safety under special situations." Lies can steer a situation towards a more favorable outcome, Pi mentioned, " I don't think it's okay for people to lie, but I lie because I definitely know that I will make things right." Flikkema left her opinion similarly, "There need to be positive results behind the lies for the lies to be necessary." Ultimately, our comfort about telling lies is often connected to our expectation that lies will yield positive consequences.
We perceive lies through various categories. Flikkema categorized classification as she responded, "There are white lies, the other really bad ones, and the one that might hurt somebody but might not." Clearly, deceptive lies have limited effectiveness based on what the deceived is thinking, the efficiency varies based on the deceived's thoughts. In a parallel vein, Gurung's point of view, " I'm not quite sure about categorizing lies since I think all lies are the same, it's just the way we all take things differently." Varied with Pi's perspectives as she categorized, "Lies that hurt people, lies that affect a person's way of thinking, and lies that just exaggerate."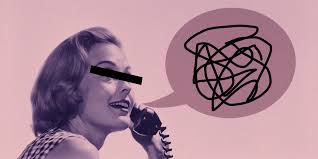 Technically, lies are told that are constructed to benefit others called prosocial, lies that do not harm social life but protect it (Meibauer 2014, 152; Sweetser 1987, 54); and lies told for selfish reasons are referred to as antisocial. 
The necessity of telling lies occasionally appears in our lives, special circumstances demand special responses. Gurung replied with her thoughts, "I think for some reason telling lies can be necessary." Flikkema demonstrated her opinion of the necessity of white lies and recalled her memories with joyfulness, "You have a big surprise for someone you loved, a little white lie might be kind of necessary. We used to do that last year with my sister's birthday, we told her we were going on an overnight trip. We went to the airport to surprise her and flew to the Netherlands." We can enjoy our moments of white lies and surprises for the loved one to be joyful, the lovely moments are what made lies necessary.
Since the considerations about lies vary among us, Pi rated tolerance of lying to others and lies being told, "On a scale of 1-10, I'll give it a 3. I try not to let my lies affect anyone, I hate it when I'm being lied to because it feels like being cheated on." Gurung's candid answer with her self-reflection about telling lies to people, " I'm not a big liar but I will over exaggerate some stories sometimes." Flikkema's evaluation of lies being told, "Depending on the severity of the lie." 
We hold our unique evaluations about different things; Lying isn't something we can deeply define just as Gurung said, "We all take things differently." This diversity in outlook highlights the matters of deceit and honesty, lies can be used to alter the circumstances or deceive people for personal gain. 
What makes a prosocial lie a delightful ending, is what elevates our spirits and brings us happiness.
I appreciate the time and answers provided by my three lovely young ladies: Jani Gurung, Lun Pi, Brianne Flikkema
"It is better to offer no excuse than a bad one." —George Washington