Greenwood Band Audition Dates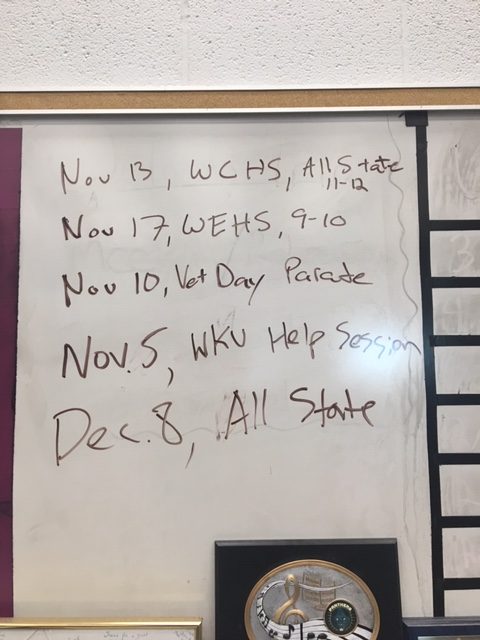 At 5:30 tonight WKU is having a helping session for band students who is planning on going to either of the auditions; It'll end at 7 pm. Around 4th period today, Mr.Collar is going to sign up the students who were planning on going. This help session is free! All it'll cost for you is to bring your instrument. One thing to know about the requirements for the auditions are. You'll be able to bring in the music that you've prepared to play; however, you can not bring your scale sheet they previde you one (so there isn't any writing on the paper).
Note from Mr.Collar, he suggest that for the scales you play high/low concert F.