The 1975 "TOOTIMETOOTIMETOOTIME" Song Review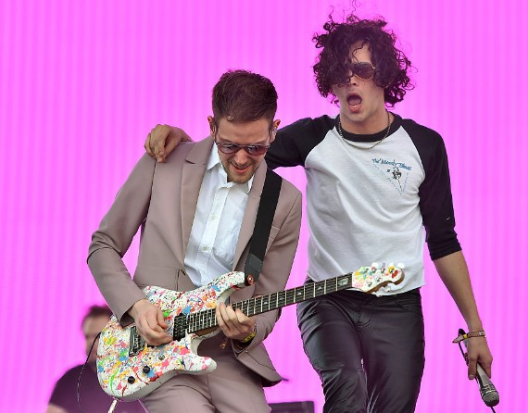 Hang on for a minute...we're trying to find some more stories you might like.
You may know The 1975 from their success with I Like It When You Sleep, For You Are So Beautiful Yet So Unaware Of It scoring No. 1 on Billboard 200 chart with songs such as The Sound, Somebody Else and UGH!
The group consist of four members, lead vocalist and guitarist Matthew Healy, lead guitarist Adam Hann, bassist Ross MacDonald and drummer George Daniel. Even though they are classified as a rock band, Healy has stated in an interview with Metro UK that "sticking to one genre isn't relevant to them."
After going on hiatus for a couple of years after ILIWYSFYASBYSUOI was released, the group released their first song from their upcoming album A Brief Inquiry Into Online Relationships on May 31st of this year. They later released another song, Love It If We Made It, on July 19th. You can listen to them here:
WARNING! SONGS CONTAIN EXPLICIT CONTENT.
There has been an overwhelming amount of support following the songs release, it even being the trending topic on multiple websites such as Rolling Stone and Billboard. While most of the feedback is indeed positive, a couple of fans have taken to social media to announce their dislike for the song. Two tweets by an user who goes by @MVSlCFORCARS are my all time favorite.
"Me forcing myself to save TOOTIMETOOTIMETOOTIME on Spotify to support The 1975 even tho the song was wack." Says Julia, 17 (MVSlCFORCARS) . "It sounds like a song that a bunch of moms who get together every tuesday night for zumba class would be into."
Some have even commented on the "overuse of autotune", the "repetitive lyrics" and the "generic beat" used in the song, often comparing it to the beat that Justin Bieber uses in most of his songs just with Healy singing a couple of mediocre lyrics on top of it. A couple of the positive reviews from fans have consisted of calling the song the "hottest record in the world" and them being surprised by how amazing they found the song to be.
I personally have had this added to my Spotify playlist ever since it came out, it is different I will admit and the repetitive aspect of the whole thing throws me off a little but it's a work of art nonetheless.The song follows Healy's paranoia of infidelity in a relationship, overall masking his anxieties with a more upbeat sound distracting the listener from the deeper meaning. Of course it's not my favorite song of theirs but I will for sure have this song on repeat for the next couple of weeks.
LISTEN HERE: