South Korea Sends Train To North Korea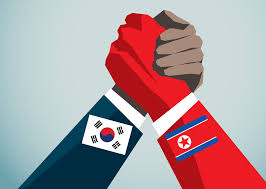 A South Korean train rolled across the heavily militarized frontier into North Korea for the first time in a decade. The train pulled six cars carrying dozens of South Korean officials and experts, who will undertake on making a 750-mile railway that will take at least 18 days to make. The journey required special permission from the United Nations to carry equipment and fuel into North.
Seoul plans to hold a ground-breaking ceremony before the end of the year on a plan to establish road and rail links between the two Koreas.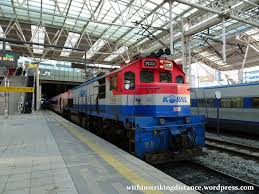 United States and North Korea stalling, while Seoul is shown to be making progress with peace with other countries. The rail roads will be going through central North Korea, Northwestern coast of Sinuiju near the Chinese border, Second will be near Mount Kumgang, and then near the river side of Russia. So every country is looking like they are getting peace and maybe the world will be a way better place between all of us countries and everything.