Lowe's Closing 51 Stores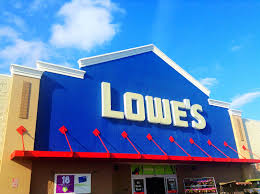 What's Happening to Lowe's:
Lowe's has reported that these locations that are getting closed have been underperforming and the decision will help the hardware chain focus on its most profitable stores.
Retail stores are struggling to adjust to the rapid rise of online shopping, such as Amazon, their toughest competitor. Lowe's and its rival Home Depot have proven to be largely Amazon proof, because Amazon does not sell lumber or other heavy, bulky, home improvement products.
Lowe's Struggling:
Lowe's is struggling to keep up with Home Depot. Last year, Home Depot's revenue hit more than $100 billion, while Lowe's sales were below $70 billion.
Lowe's gave the reins to a home improvement veteran. Ellison was a top executive Home Depot for more than a decade, and most recently served as JCPenny's CEO. Ellison has already made some big strategic decisions. He believes targeting professional home builds and construction companies with higher-quality tools and equipment, additional discounts, and better customer service will improve Lowe's.
Lowe's will shut down 20 stores in the U.S. and 31 in Canada. The stores will be closed before February 1, 2019. The company will try to find jobs at nearby stores for its employees affected by the closings.
Locations Of Stores:
One in Alabama, Four in California, One in Connecticut, Two in Illinois, One in Indiana, One in Louisiana, One in Massachusetts, Two in Michigan, One in Minnesota, Two in Missouri, Two in New York, One in Pennsylvania, One in Texas.