Five Songs by Frank Sinatra that Will Never Get Old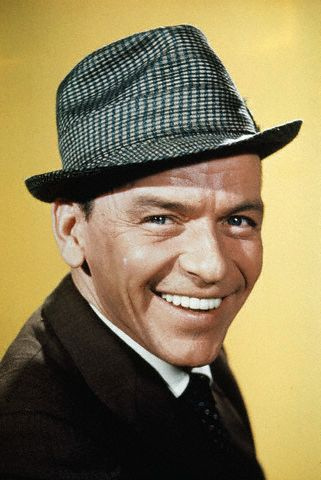 Fly Me To The Moon
This song was originally written by Bart Howard in 1954 under the name "In Other Words." Frank Sinatra recorded this song in 1964 with the help of Quincy Jones, an American record producer, singer and film producer. At this time Sinatra was getting ready to get married to Mia Farrow, which helped him give the song a little more spring in its step. This song was featured in the 1991 comedy-drama Once Around, starring Richard Dreyfuss and Holly Hunter. This song was also associated with the Apollo missions to the moon.
Witchcraft
This song was originally composed by Cy Coleman with lyrics by Carolyn Leigh. It was originally a single but then was added to Sinatra's album All The Way in 1961. Sinatra also recorded this song in a duet with Anita Baker. It explains that the way a woman is able to get what she wants is a form a witchcraft
My Way
This song originated from the French song "Comme D'Habitude," which means as usual.  This song was later discovered by Paul Anka while he was visiting France. Anka rewrote the lyrics into "My Way." Anka then pitched the song to Sinatra, who recorded it on December 30, 1968. The French lyrics originally described the life of man who is living out the end of his mundane marriage. Anka's lyrics described the life of a man who had lived his life on his own terms. Sinatra's version soon became a signature song for him, but he loathed it because it stuck with him and he was never able to get rid of it.
New York, New York
This song is normally associated with Sinatra but it was Liza Minnelli who first sang the song in 1978 in a movie under the same name. The song is written from the perspective of a man who is from a small town and is moving to New York to pursue his dreams and instead of wondering about what could go wrong  he focuses on the positives of moving there.
I've Got You Under My Skin
Cole Porter wrote this song in 1936 and it first debuted when Virginia Bruce first sang it in the musical Born To Dance. Sinatra first began performing this song on his weekly radio show in 1946. Ten years later, Sinatra added it to his album Songs For Swingin' Lovers. He later re-recorded the song for his album  Sinatra's Sinatra. Chad L. Coleman sang this song on the television series The Walking Dead in a 2013 episode.