Songs To Cope With Your Feels
Hang on for a minute...we're trying to find some more stories you might like.
We have all experienced those days where we can get a little sentimental and emotional, whether it be over missing a certain someone, a love interest, a friend, family member, nostalgia, heartbreak, pain, betrayal, etc.
We are humans, and contrary to popular belief, we do have feelings. There is nothing wrong with getting into your feels, and touching into them. I, personally, am a very sentimental person, and the best way I cope with all of my emotions, is through music. From soft electronic, to chill beats, to indie folk, indie rock, rhythm and blues, to some pop music- I've created a playlist to help you acknowledge all of those feelings and thoughts inside of you to help you cope with them, and to put you in your feels.
*Warning: Some songs contain explicit content.*
Bastille- Oblivion
Jose Gonzalez- Stay Alive
James Bay- If You Ever Want To Be In Love
Kaleo- All The Pretty Girls
Birdy- Not About Angels
Lord Huron- The Night We Met
Hozier- Cherry Wine
Daughter- Youth
Regina Spektor- Samson
You Me At Six- Take on the World
Bleachers- Wild Heart
Sleeping At Last- Light
Gabrielle Aplin- Salvation
potsu- im closing my eyes (feat. shiloh)
XXXTENTACION- the remedy for a broken heart (why am I so in love)
XXXTENTACION- Hope
XXXTENTACION- before I close my eyes
Nohidea- and then, it swallowed me
Verzache- Waiting For You
Russ- Psycho, Pt. 2
Russ- Losin' Control
Russ- Ain't Nobody Takin' My Baby
Billie Eilish- Ocean Eyes
Melanie Martinez- Mrs. Potato Head
Halsey- Sorry
Blackbear- hell is where i dreamt of u and woke up alone
David Gray- Last Summer
Amber Run- 5AM
James Vincent McMorrow- Higher Love
Ingrid Michaelson- Light Me Up
Sea Wolf- Middle Distance Runner
Zella Day- Compass
Chord Overstreet- Hold On
BANNERS- Half Light
Ed Sheeran- Happier
Rosi Golan- Can't Go Back
Rachel Taylor- Light A Fire
Birdy- Save Yourself
Sleeping At Last- Atlas: Touch
Labrinth- Jealous
Tom Rosenthal- It's OK
Troye Sivan- BLUE
XXXTENTACION- changes
XXXTENTACION- SAD!
XXXTENTACION- ALONE, PART 3
XXXTENTACION- NUMB
Astrus*- She Wonders Why
Blackbear- AIn't Love
Blackbear- Ain't Trippin'
Blackbear- My Heart Is Lost
Post Malone- I Fall Apart
mansionz- Gorgeous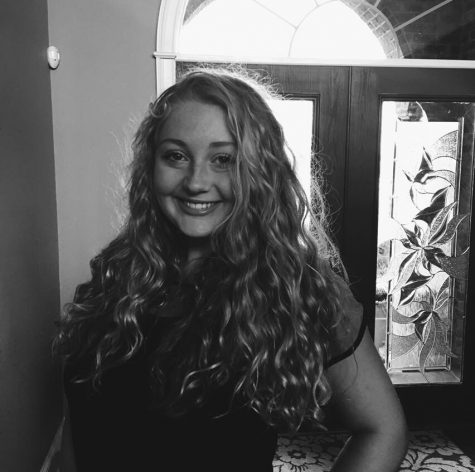 Selena Heldic, Arts and Entertainment Editor

Hi! I'm Selena Heldic, a tenth grader at Greenwood High School. I'll be here to inform you about the Arts and Entertainment department, as well...