My favorite hip-hop albums of 2017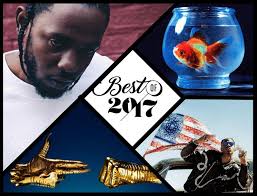 In 2017, hip-hop took over as the most popular genre of music in the USA. If you didn't like hip-hop… well, it was probably tough to turn on the radio. Personally, I am a huge hip-hop fan, and would like to share my 10 favorite albums of the year with you. You know this is just my opinion, right?
10. JID / The Never Story
I will come out the gates firing  with JID, a newer artist signed to J Cole's Dreamville records. JID emerged from the trap-heavy Atlanta hip-hop scene in 2014 and has been hitting the road hard ever since. With The Never Story, we see his "sky's the limit" potential levels. The record is uniquely produced, and JID hits us with some clever punchlines and a killer flow that is impossible to not appreciate. It might not appeal to the average listener, but if you are into alternative records, you will certainly enjoy this.  
Favorite tracks: NEVER, EdEddnEddy, General, All Bad, D/vision
9. Vince Staples / Big Fish theory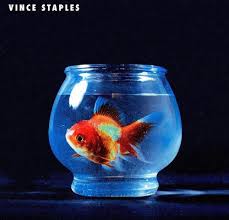 If you haven't heard of Vince Staples, are you really a hip-hop fan? This guy has been riding a slow but consistent wave of hype since 2013. But I couldn't say any of his stuff really impressed me. That was, until June 23 of last year. On this day, Vince dropped "Big Fish Theory" after some singles that really had that "underwater" vibe to them. This vibe is utilized throughout the album. The lead single, "Big Fish," was one of my favorite singles of the year. But it is really the overall feel to this album that makes it great. Vince comes in with the nice flow he's had since his early mixtape days, and the overall result shows how much he has grown since his "Hell can wait" days.
Favorite Tracks: Party People, Big Fish, Bagbak, Yeah right
8. Migos / Culture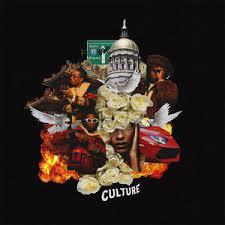 Call me a hipster, but I never liked Migos–not even a little–until "Culture." On "Culture," the trio seemed more focused and committed than ever. Takeoff and Offset spit some of the best verses of their careers. The album is simply too fun to dislike. "Culture" is far from a lyrical attack, but what it lacks is substance is more than made up by the hard flows, catchy hooks and that great Atlanta trap production.
Favorite tracks: Call Casting, T Shirt, Bad and Boujee, Big on Big, What the Price
7. Rapsody / Laila's Wisdom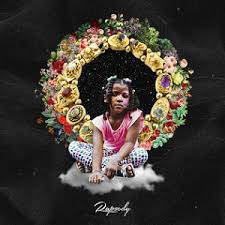 If you aren't a fan of conscious hip hop, move along. If you are, I strongly recommend you check this masterpiece out. Rapsody has been easily the best female MC in the game for a while now, but that hadn't translated to artistic success, until this dropped. Dare I say this album feels a lot like "To Pimp a Butterfly"?
Favorite tracks: Chrome (like ooh), Power, Ridin
6. Run The Jewels / Run The Jewels 3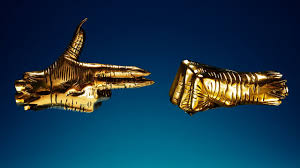 The superduo of El-p and Killer Mike just continues to get it done. There's really not much more to say. El-p shows us again why he is one of the greatest producers in the modern hip hop era, and Killer Mike continues on his lyrical rampage.
Favorite tracks: Legend has it, Cell Ticketron, Hey Kids!, Don't get Captured, Everybody stay Calm
5. Tyler, the Creator / Flower boy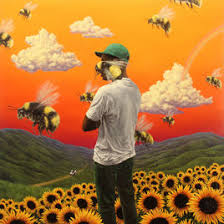 I honestly always viewed Tyler as the typical edgy young male who made terrible rap music for typical younger edgy males.  But all that changed when I heard Flower Boy. Tyler grew so much as a producer, and as a lyricist, too. Flower Boy features some of the most catchy hip-hop tracks of the year from "find some time to do something" and "20/20 vision" to the banger "I ain't got time!" After just a single listen, the catchy hooks glued themselves into my head, yet as I went back I felt like I was still unpeeling musical pieces with every listen. The record is a personal one. Yes, the same guy who made "Radicals" and "Tamale" has made Flower Boy.
Favorite Tracks: Foreword, See you again, Who Dat Boy, Boredom, 911/Mr Lonely, Garden Shed, I ain't got time!
4. Kendrick Lamar / DAMN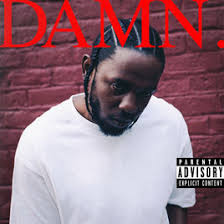 I can already read your mind. "DAMN not in the top 3? I'm out." But, in my opinion, DAMN is so far behind TPAB and GKMC, and even S80, stylistically, lyrically, and in production. The record consists of some of Kendrick's worst tracks ever.  You can't tell me "Love," (ruined by the choir boy hook and Kendrick's refrain) "GOD," or "LOYALTY" comes even close to anything on TPAB. No, I am not a Kendrick hater. I just believe this was his weakest record. And  no, listening to it backwards didn't change my opinion. Of course, this record is still made by Kendrick Lamar. It again features some top tier lyrics, flows, and production. The album is very radio friendly and trendy, yet doesn't sacrifice what Kendrick wants to do conceptually.  It has a concept but isn't overdone to the point where you can still enjoy it even if you don't care about the message. Kendrick sounds legitimately depressed on this record- his faith in God, which used to be a big part of his music, has its doubts here. All of this translates to another great project from the Compton rapper.
Favorite tracks: DNA, ELEMENT, PRIDE, FEAR, FEEL, XXX, DUCKWORTH
3. Big K.R.I.T / 4 eva is a mighty long time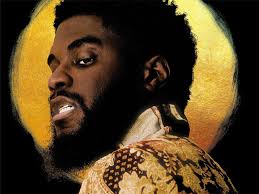 Probably the most slept-on record of the year, Big K.R.I.T came through with one of the hottest albums across all genres. The album is simply amazing in every area, whether it be the conscious lyrics, clever punchlines, hard southern flows or that UGK type production.  The album starts off with some mean bangers, and slightly gets more mellow as you go down the track list. It is 22 tracks, yet it remains interesting throughout. Changing it up is REQUIRED for any album over 20 songs, and Big K.R.I.T perfects this.
Favorite tracks: Confetti, Big Bank, Subenstein, Ride Wit me, Layup, Mixed Messages, Keep the devil off, Drinking Sessions, Bury me in gold, Miss Georgia Fornia
2. Joey Bad*** / All Amerikkkan bad***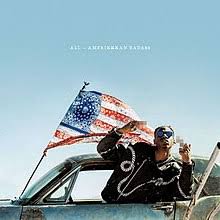 Finally, it seems like the mainstream is acknowledging Mr. Badmon. He has been one of my favorites in the game since "1999," and just seems to keep growing on me. On AABA, Joey takes a huge turn in his music, in both style and lyrics. AABA is focused on one thing: the current state of African Americans in an era where Trump is in office. But while focusing on the message, Joey doesn't sacrifice quality. The record has some really fun songs like "TEMPTATION" and cuts that really make you wonder about the current political landscape, like "BABYLON." Of course, as with any Joey record, there are well thought out lyrics and that smooth east coast flow to every track. Joey even proves he is a capable singer, on songs like "FOR MY PEOPLE". This guy really is the real deal.
Favorite tracks: FOR MY PEOPLE, TEMPTATION, DEVASTATED, BABYLON, LEGENDARY, ROCKABYE BABY, LAND OF THE FREE, RING THE ALARM
1. BROCKHAMPTON / Saturation Trilogy (I, II, and III)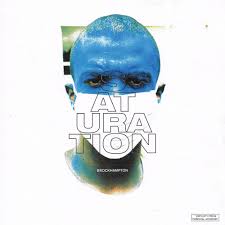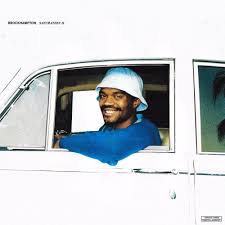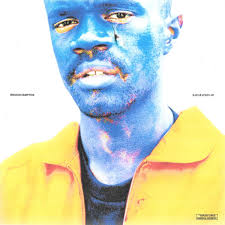 It's been quite the year for the California "boyband"/hip-hop group Brockhampton. Over the course of a single year, the group released three albums. And they were all equally great, bringing their Instagram followers from a mere 18 thousand in January 2017 to now over 200 thousand in January 2018. Each of these albums would hog my top 10 list if I ranked each individually. The group is blowing up, but if you haven't heard their stuff, I beg you to check them out. The group has 15 members, usually 6 on vocals- Kevin Abstract, Ameer Vann, Merlyn Wood, Dom McLennon, Matt Champion, and JOBA. Each member has their own style, freshening the verses and keeping you interested. The pure amount of personality and chemistry the group displays alone is impressive. While their subject matter isn't what you'd typically expect from a hip hop group, each member proves to be a capable rapper. And then you have the production and hooks, which really matches their boyband persona.  Their music brings happy and sad vibes at the same time. My favorite Saturation would have to be 3, but 2 and 1 narrowly close out the list. All albums are worth a listen as a music fan in general. These guys are blowing up, and what better time to check them out then now?
Favorite tracks (from all): GUMMY(2), MILK(1), SWIM(1), SUMMER(2), HEAT(1), STAR(1), BOOGIE(3), ZIPPER(3), JOHNNY(3), BLEACH(3), STUPID(3), ALASKA(3), TOKYO(2), SISTER/ NATION(3), 2PAC(1), GOLD(1), HOTTIE(3), SWAMP(2)