March Madness: My favorites, upset bids, teams that could stir it up, more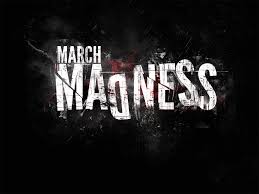 This was supposed to be an easy year to pick your bracket. The blue bloods were supposed to dominate opponents and all be favorites to make it to the final four. Well, Duke, Kentucky, Villanova, and Kansas have had some major issues (especially Duke) and other contenders have emerged and all of a sudden brackets are looking completely different from each other. No one seems to be able to be agreeing on a champion.  One thing should be certain, however- this years march madness should be one of the most exciting ever.
My favorites
Villanova- It's really hard to bet against the defending champions who have an equally explosive roster this year. The cats have almost no weaknesses and will be looking to repeat. Personally, on my bracket, Nova is the team above the word champions.
UCLA- UCLA can be wildly inconsistent, but when they find their game, they can be unstoppable. They are the ultimate wildcard- I say they either make the final four or lose before the Sweet 16. One thing is clear with this talented team- they get buckets. With a top prospect in Lonzo Ball and a core of TJ Leaf, Thomas Welsh, Isaac Hamilton, Bryce Alford, and Aaron Holiday, You can't wrong with picking them to make a deep run.
Duke- Duke, despite their mid season struggles, have hit their stride at the right time. With the high powered trio of Grayson Allen, Luke Kennard and Jayson Tatum, have more then enough star power to take the trophy. The question is if they can keep their composure (Ahem…Grayson Allen) and click like they have been lately.
Kansas- like almost every year, the Jayhawks are major favorites. Why not? They have probably the best backcourt in the nation with Frank Mason and Josh Jackson.
Kentucky- Not much explaining needed here. The team with the most star power. De'Aaron Fox, true freak Malik Monk, Bam Adebayo, and Isaiah Briscoe have potential to snatch the Cats 9th title.
Upset Bids
76 percent of upsets come from seeds 10, 11 and 12. 27 percent come from 12 seeds alone. Last year, two 12 seeds pulled it off.
My favorite upset bids
12. Middle Tennessee over 5. Minnesota
Last year, Middle Tennessee plagued brackets by knocking off Michigan State as a number 15 seed. Kermit Davis has developed a reputation for planning well and pulling off these types of upsets. The Blue Raiders went 30-4 this year, which was no fluke. JaCorey Williams leads a talented offense, but what really makes this team is their tough defense. They are likely to cause lots of havoc here. Minnesota was likely overseeded, making an upset even more likely. I think Middle Tennessee has a chance to get to the Sweet 16, but obviously that is yet to come. If you are that guy that loves picking upsets, Middle Tennessee is a must pick.
12. Princeton over 5. Norte Dame
Again with the 12 over 5. Princeton started off the year 4-6, but haven't lost since, and are in the midst of a 19 game winning streak. In terms of points allowed, they are the 10th best defense in the nation. They play fundamental basketball- get the boards, play tough D, slow the pace, and rarely turn the rock over. Norte Dame makes taking Princeton tough, however. They have proven to be able to hang with the best (Losing to Villanova, Purdue, Duke (twice), and North Carolina by 10 points or less). They have had good wins over Florida State and Virginia lately. Still, Norte Dame hasn't stood out in a major way. I think Princeton has a good chance to knock off the Fighting Irish.
12. UNC Willmington over 5. Virginia
There's a reason why 12 over 5 upsets happen a lot. 12 seeds are usually talented teams with weak schedules that make people unsure of how they will fare against other talented teams. 5 seeds are often teams that come into the tournament ice cold and inconsistent. This is exactly the case here. Shooting 56 percent from inside the arc, Willmington finished the year 29-5 but had one of the easiest schedules of anyone in the tourney. They finished 10th in points per game and when they get hot can be scary on the offensive side. Virginia, while having some good wins to balance it out, have also lost some games that they definitely shouldn't have. All I'm saying is the Cavs better be on the lookout- and so should your bracket.
14. New Mexico State over 3. Baylor
Now, for the major upset bid. While this might seem like a bit of a reach, Baylor has proven to be one of the most vulnerable teams recently. This is more of a "I don't think the higher seed is good enough" then a "The lower seed is a cinderella product". Baylor fell victims to Yale as a 5 seed last year, and are even more upset prone this year. After moving to number one overall earlier in the year, their season has went completely down the drain. I'm not recommending you pick NMSU over Baylor, but if you like to stir up your bracket pool, I would consider this.
Teams that could stir it up (bracket killers)
4. Purdue
It's rare to say a four seed could stir it up, but Purdue is a special case. I've liked the Boilmakers since opening day. With some good wins and one of the most fluid offenses in the nation, don't be surprised if Purdue makes a deep run- even as far as the Final Four. They are a physical, tough team with a wide arsenal of weapons. Hard nosed forward Caleb Swanigan had an incredible 25 double doubles this season. The hard part will be getting past Kansas and Louisville. However, they have more than enough talent to inflict chaos on your bracket.
11. Rhode Island
Starting off the year, Rhode Island was expected to be a top 25 team. While they haven't been exactly that, there is no doubt they have enough manpower and could easily pull off some wins. I'll pick them over Creighton any day, as Creighton has simply not been the same after losing Maurice Watson to a torn ACL. Creighton's points will be hard to come by here. If they pulled off this upset, Rhode Island would have another likely lucky draw with Oregon. Chris Boucher has gone out with injury. Dillon Brooks is no doubt one of the most talented players in the nation, but doesn't have much help. The Rams have a tough defense that has the potential to lock down both of these teams. Don't be surprised if they make it to the Sweet 16.
9.Wisconsin
When the Badgers offense actually works, they are very deadly. They have had a tendency to do just that in past tourneys. They have the 7th best defense in the nation, but are a pathetic 193rd in points scored per game. If they can fix these woes, Virginia Tech shouldn't be much of a problem, and they could even give Villanova a tough contest.
10. Witchita State
Nobody got robbed in the tourney more then Witchita State. Placing them 10th has got to be one of history's biggest mistakes. With a 30-4 record and some nice wins, the Shockers should get past Dayton and could even give the Wildcats a run for their money. A well rounded team with explosive potential, UK was very unlucky to draw them in a potential round two match-up and that unluckiness could lead them to their fate.
6. SMU
If you watch them play, SMU would look like at least a third seed, and your eyes wouldn't be lying to you. They shoot the lights out, they get their own misses, they rarely allow free throws, and have the third toughest defense in terms of points allowed in the nation. SMU is no joke. Duke transfer Semi Ojeleye leads a very talented Mustang squad, averaging 19 a game. They are 30-4 and haven't lost since January 12. With everyone going heavy on Duke and Nova in the east, SMU has potential to blow up countless brackets. Personally, I think they would have a great chance to beat Duke with their 3rd best defense in the nation (in terms of points allowed). On my bracket, I have them pulling off the upset. If they do meet Duke, expect an exciting game, and if they were to win, they could also give Nova some major issues.