NCAA Basketball Late Season Update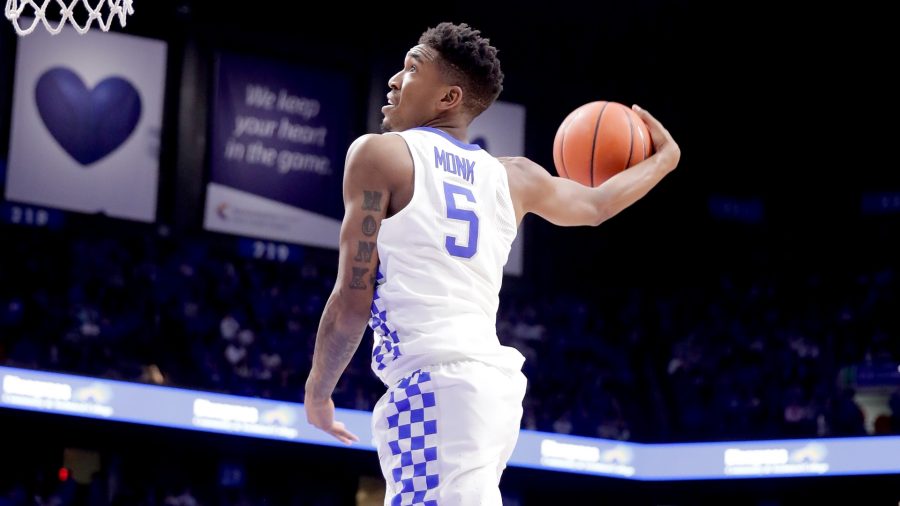 March Madness is quickly approaching. The NCAA basketball season so far has been its usual, crazy self. Kentucky, thought by many to have assembled their best team of the John Callipari Era (which has been successful, to say the least) has been nothing less then disappointing. They haven't been bad, but have fallen miles short of expectations. Gonzaga is currently the top team in the nation, and have gone an absurd 28-0. Villanova has taken their positive energy from being defending champs and have turned in another solid 26-2 season. There is obviously way too much to talk about, but I will make a short list of who I think will be title contenders.
Kansas- Kansas has a history of building powerhouses and then falling just short in the end. 3 Titles is a lot lower then most basketball fans would think they have. I think this is the perfect time to snag the fourth. Depending on the bracket placement, I think Kansas would probably have the highest chance to win it all. Frank Mason has been insane for the Jay Hawks, pouring in 20 a game and shooting a crazy 50 percent from the 3 point line. But the Jayhawks have far more then just Mason. Playing with Mason in the back court, Freshman Josh Jackson has mostly lived up to expectations, and makes the Jay hawks back court duo probably the deadliest in the nation. Kansas may have some issues with bigger teams, but their star power and depth should more then make up for it.
Kentucky- Ah, just like almost every year, Callipari's cats are a threat to win their 9th title. The Patriots of college basketball. The team has had plenty of struggles early, but are developing and should be a true threat to make a deep run and even win it all. There is no doubt the star power is more then there, with true beast Malik Monk at the 2, De'Aaron Fox running the offense, Isaiah Briscoe slashing, and Bam Adebayo controlling the paint. I think UK is a favorite despite their mid season slump.
UCLA- Finally, UCLA is back. Despite leading all colleges with 11 championships, UCLA has not won a title since 1995 and have been very quiet in recent years. However, they are more then back this year. To give you an idea of how good they are, top prospect and star Lonzo Ball is just third on the team in scoring. Sharpshooter TJ Leaf, guard Bryce Alford and big man Thomas Welsh add to UCLA's arsenal of weapons. This could be the year UCLA grabs number 12.
Villanova- Of course, the defending champions are again threats to retain the throne. The thing I always liked about Villanova is how they don't have the one star they rely heavily on. This works to their advantage, as they are probably the most balanced team in the nation. Josh Hart has kind of changed that statement, averaging almost 19 a game, but the team is still extremely well rounded and definitely don't rely only on Hart. Alongside Kansas, I think Villanova has the highest chance to snag the title.
Gonzaga- An undefeated season is so rare in College Basketball. Gonzaga is likely to join the elite and short listed group to do so. However, playing a weaker schedule compared to other top teams, we really have yet to see Gonzaga clash with a real title threat apart from Arizona way back in December. Still, it is impossible and just plain stupid to underestimate the impact of this insane year. Gonzaga will definitely have trouble against more physical teams,and as I mentioned have had a sort of cupcake schedule, and I think they have the lowest chance of these 5 to win it all. However, there is no doubt they are insanely talented and will be one of the favorites to win it all.