Four Gators Off to Gatton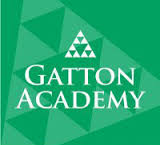 Four Greenwood students, Jack Marquardt, Meigan Niu, Ben Kash and Meghan Perez, were selected into the prestigious Gatton Academy of Mathematics and Science at Western Kentucky University. These students had to go through a highly competitive process to be accepted to attend, and they had to meet the following requirements to even be able to apply to get in:
SAT or ACT scores (minimum 22 math ACT or 520 math SAT)

Academic grades from 9th and 10th grades

Interest in advanced careers in science, technology, engineering, and math

Student responses to application essay questions and short answer question

Recommendation letters

Interviews
The students selected from Greenwood are four of the 50 girls and 50 guys who get accepted into this school each year. Meghan says she applied to this school because, "[It] provides amazing opportunities, such as enabling me to conduct research in my field of choice and travel abroad. I also applied to challenge myself academically by taking all college classes and to further my knowledge in both math and science that is not possible elsewhere." Jack, who is new to Greenwood, also said that he had researched this school before he moved to Bowling Green and wanted to apply to try to get in.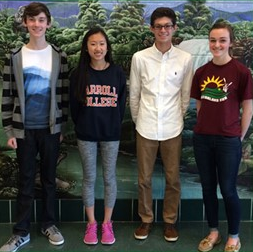 The students who apply to this school have the choice to further their knowledge in either science or math. Meigan and Jack are both interested in math while Meghan is more interested in science. Ben is undecided on which subject he would choose and is going to further his knowledge in both subjects.  Going to this school can be very intimidating; Meghan likes the fact that she already knows some of the people attending the school, such as former Gator Elaine Losekamp, who got accepted into Gatton last year.  Jack, Ben, and Meigan don't know any other students that are attending Gatton but they both take comfort in knowing the other Greenwood students attending. Ben and Jack both think that the workload will be easier at Gatton because, even though they will have a heavier workload, they will be able to pick their school hours.
Meghan knows that the workload will be a lot and that she will have to spend a lot of time on it but she believes the long-term results will make it worth her time. While Meigan is excited for the challenge that the workload will give her she is also nervous. All the attendees agree that although they won't like missing the "normal" high school experiences it will be worth it to go to Gatton. They are also looking forward to the new experiences they can gain through Gatton programs and sports.