Science Olympiad Teams Compete at States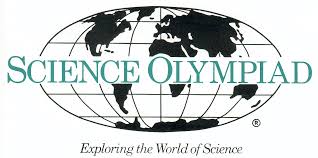 Greenwood's Science Olympiad teams competed at the state level on Saturday the 23rd, their last competition of the 2015-16 school year. Regionals had been held earlier this year at WKU, where many of the members placed for the State competition.
Two teams were able to compete at state: The Green Team and The Gold Team. The Green Team consisted of Anjali Patel, Meet Soni, Adan Deeb, Abby Willgruber, Chase Rawls, Kera Regan-Byrne, Saadia Akhtar, Lisanne Nguyen, Lynda Scannell, Julie Lim, Nick Barth, Trevor Rawls, Elizabeth Peterson, Miranda Pochiopien, and Dhruvi Thumbar. This large team was able to place 8th place out of 21 teams.
The Gold Team also competed and this team consisted of Akash Pansuriya, Allison Harper, Eric Schwender, Hanna Thorp, Rose Deeb, Dania Khan, Sophie Campbell, David Wiles, Joe Moore, John Miller, Dylan Harris, Maria Thorp, Gunner Chaney, Camden Hobbs, and Chandler Flynt. This team was able to place 14th out of 21 teams.
Some members within the Gold Team also placed in their individual events. Akash Pinseria and Chandler Flynt placed 3rd in the Electric Vehicle competition. David Wiles and John Miller got 2nd place in "The Wright Stuff" (a model airplane building challenge).