Show Your Talent at Greenwood's Second-Annual Talent Show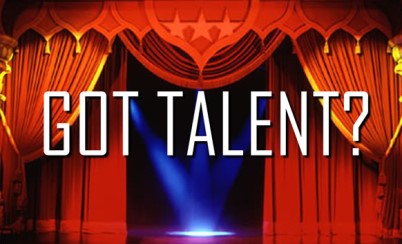 By Sophie South, Arts and Entertainment Editor/Reporter
April 6, 2016
Hang on for a minute...we're trying to find some more stories you might like.
This month holds the second annual talent show hosted by Greenwood's drama club. Last year, this talent show was a big success and the students enjoyed preparing and performing at this event. If you have a hidden talent you'd like to share such as singing, juggling, karate, etc, here's some very important information you need to know.
If you would love to show off your gifted talent, first you need to sign your name on the sign-up sheet outside of Mrs. Cassady's door (Room 156). Then, you will need to attend the audition dates, which are April 19 and 21. You will also need to have everything you need such as props, music, or equipment ready for your audition.
If you make it through to be a part of "Greenwood's Got Talent," you will need to attend the mandatory rehearsal on April 25, which is the day before the actual performance. You will be getting used to performing on the auditorium stage, perfecting your song, and receiving some possible advice from our special judges. These judges names will not be named at the moment, but will help with anything the performers need.
The following day, April 26, will be the day full of talented performers that everyone will enjoy. There will be no set winner, and judges will be giving constructive criticism and possible compliments to each performer.
If you are just interested in watching the performance, you can come out on April 26 and watch the talent unveil. You will have to pay $3 to get in, but it will definitely be worth it! They don't have a set time for the talent show, but make sure to come out and watch your Greenwood peers at this exciting event.