Bowling Green Bubble Bust
How did you enjoy your one day school week? Did you stay inside not wanting to get out in the snow? Or were you sledding down every hill in sight? While the norm is to go sledding down Hospital Hill or even the hills near your own house, some chose to do neither and just sit in their house and enjoy the warmth.
Skylar Earnhart, who is a senior, "watched the snow from my window and burned my summer candles," while Mrs. Ortiz worked on things for the yearbook. Many students don't like the cold weather and prefer the heat so they have decided to stay inside lounging in their beds, such as Spencer Shindell, 11th grade. Others "watched Netflix" (Emma Quiros, 12th grade), "ate and watched Castle" (Farley Wood, 11th grade), "sat by the fire and read a book" (Haley Cooper, 11th grade), or "hung out with friends and went to Gatlinburg for a volleyball tournament" (Julia Kennedy, 9th grade). Others have taken this as an opportunity to cook and/or indulge in different foods, such as Kelly Walsh, 10th grade, and Shine Nyein, 11th grade, who "ate a lot of brownies"; many have even made their own variations of the beloved snow cream or hot chocolate.
The next big question on everyone's mind is when we will be getting back to school, whether that be Monday, Tuesday or even later than that. Many think that the snow is definitely not going to be melted by Monday and could still be around up until mid-week, even with the high temperatures forecasted for this weekend. Twelfth-graders Caleb Miller and Kayla Miller both think that we will go back Tuesday at the latest. On a Twitter poll, 73%  of the voters chose that we would go back on Tuesday while 27% said never. Kelly Walsh, however, said that she hoped it would be at least two years before we head back for good.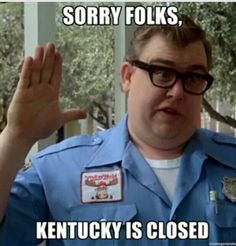 "Remember when it was 60 degrees in December and everyone thought we were skipping winter this year? Those were some good times." Although many students do not like the cold weather and winter as a whole, all said that they have enjoyed their days off.  It's given many a chance to take a well earned-deserved break from stressful classes and homework or even just lay in bed for most of the day while reading or binge-watching Netflix, which is one thing that we all can say we love. All are making the most of the snow and are doing as much as they can with their days off and hoping to get in some more, even those seniors who are ready to graduate come May. With more cold weather on the way, we can only hope we will have warmer days in the forecast, though with the radar for next week already here, it won't be coming too soon. We can still enjoy our winter while it lasts! Tweet us or tag us in your snow day activities on our Twitter (@ghsdailychomp)  and Instagram (@thedaily.chomp)!