NFL Week 8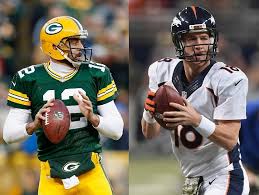 Hang on for a minute...we're trying to find some more stories you might like.
TNF: Dolphins (3-3) at Patriots (6-0)
Winner: Patriots.The Dolphins have been reborn under interim coach Dan Campbell. However, Bill Belichick will know any gameplan Dan Campbell comes up with. The Patriots offense has also unstoppable, being on pace to break their undefeated 2007 season point total. Also, the last time Brady has lost on Thursday was never, as he has gone 8-0 since starting in 2002. They beat the Dolphins in Foxborough, being just 1 0f 3 teams without a mark in the loss column. Score:34-27
Morning game in London:  Lions (1-6) at Chiefs (2-5)
Winner: Lions. The Lions have been terrible this year but they should start to get back on track. Matthew Stafford has another big game following his benching a few weeks ago. Score:27-20
Noon Games:
Cardinals (5-2) at Browns (2-5)
Winner: Cardinals. They have been great this year. I think this game will be pretty defensive, but the Cardinals pull it out. Score:24-14
49ers (2-5) at Rams (3-3)
Winner: Rams. The Rams have been very inconsistent this year, beating the Seahawks and Cardinals, but losing to the Redskins and losing to a Ben Roethlisberger less Steelers. However, the 49ers "offense" has been horrific this year, and Kaep has been sacked the 2nd most times in the league. He has a bad game here. Score:27-13
Giants (4-3) at Saints (3-4)
Winner: Saints. The Saints have been terrific over their last 4 games, winning 3 of them. The Giants have been solid, but I doubt they win in the Saints Building. Score: 31-23
Vikings (4-2) at Bears (2-4)
Winner: Vikings. The Vikings look like a playoff team early on, only losing to the 6-0 Broncos and the 49ers in week one before they looked organized. On the other hand, the Bears appear on track to another disappointing year. Score: 24-20
Chargers (2-5) at Ravens (1-6)
Winner: Chargers. Both of these teams have gotten off to nightmarish starts. This game could decide a lot of jobs. Phillip Rivers shreds a terrible secondary and remains on pace to break the passing yards record in a shootout. Score:34-31
Bengals (6-0) at Steelers (4-3)
Winner: Steelers. We all know about how good Andy Dalton is in the noon. We all know that the Bengals are 6-0. We also know there are a lot of upsets in the NFL. The Steelers won both games against the Bengals last year. Big Ben will be encouraged to have a good game after siting out 4 games. The Steelers pull off the upset. Score: 38-34
Titans (1-5) at Texans (2-5)
Winner: Titans. The Texans have just looked bad so far. While the Titans have a worse record, they have played games against the Colts, Falcons, and Bills which were all decided by less than 3 points. The Texans have been getting blown out. Score: 24-21
Afternoon Games:
Jets (4-2) at Raiders (3-3)
Winner: Jets. I believe that the Jets are for real this year. They stayed close in Foxborough last week and their defense has been great. Score: 27-17
Seahawks (3-4) at Cowboys (2-4)
Winner: Seahawks. You can't trust the Cowboys for anything until Tony Romo returns. Matt Cassel threw 3 picks last week, and he should be in for a miserable outing against the legion of boom. The Cowboys can't get anything going. Score:31-7
SNF: Packers (6-0) at Broncos (6-0)
Winner: Packers. When the NFL scheduled this game, they probably expecting a duel between Aaron Rodgers and Peyton Manning. However, Peyton has been very disappointing this year, and Rodgers top weapon Jordy Nelson has been out all year form a torn ACL. In what could be the biggest game of the year, 2 of the last 5 undefeated teams meet. Seeing Aaron Rodgers go against Chris Harris Jr, Aqib Talib, and the rest of the Broncos top secondary will be a must see. I think this comes down to what offense can get anything going. Score:21-17
MNF: Colts (3-4) at Panthers (6-0)
Winner: Panthers. The Panthers have looked great this year. Their defense has possibly the most playmakers of any defense. The Colts have the league's worst defense. Score: 30-21
Teams on a Bye:
Bills (3-4)
Jaguars (2-5)
Eagles (3-4)
Redskins (3-4)
My Last Week Recap:
Record: 8-6
My Best Pick: I picked the Saints to upset the Colts, which they did. I also had the exact score right of the Giants game.
My Worst Pick: Bills. I thought they would have no problem with the Jags, yet they lost.