NFL Games this Weekend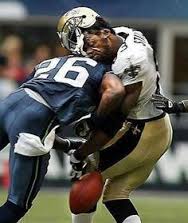 Patriots (1-0) vs. Bills (1-0) 12:00 pm Sunday:  Both teams got off to hot starts last week, winning both of their games against good teams.
Winner: Bills. While it might be a surprise,lots of offensive weapons should supply plenty of points against a Patriots defense who was burnt in the passing game last week. The Bills defense shut down Andrew Luck last week, and there are signs they should do similar to Brady.Rex Ryan has had the patriots number with the Jets and knows how to beat them. Last year the division rivals split 1-1, with both teams winning their home games.They also get homefield advantage and should start off the year 2-0, despite most people thinking otherwise, starting the defending superbowl champions to 1-1.
Titans (1-0) vs. Browns(0-1) 12:00 pm: Marcus Mariota got off to an amazing start last week, being the only qb to throw 4 tds in a half in his debut. The Browns suffered defeat last week after starting QB Brian Hoyer left the game from a concussion.
Winner: Titans. Mariota should have a decent game, but the main reason they will win is because the lack of a Browns "offense". They will start off the year 2-0, already the wins they had all last year, and make the struggling Browns 0-2.
Texans (0-1) vs. Panthers (1-0) 12:00 pm: The panthers started off with a win and a Arian Foster less Texans lost.
Winner:Panthers. The Panthers should win fairly easily. Without Arian Foster the Texans have almost no offense outside of WR Deandre Hopkins. The Panthers defense was good in week 1, and their offense won't need to score much to pull out the home win.
Cardinals(1-0) vs.  Bears(0-1) 12:00 pm: The Cardinals had a great win in week 1, and the Bears lost a tough game to division rival Packers.
Winner: Bears. Despite the loss in week 1, a healthy Alshon Jeffery should help win. While they did lose, they still looked good against a tough Packers team. The Cardinals lack offense weapons especially  with Andre Ellington being out this week. The Bears should rebound and start 1-1.
Chargers (1-0) vs. Bengals (1-0) 12:00 pm: Phillip Rivers and the chargers torched what was supposed to be a great Lions defense last week. The bengals beat a messy Raiders team last week.
Winner:Chargers. The last time these teams met, the Chargers won 27-10 in the playoffs.Rivers should have another good game. They should control the ball and advance to 2-0.
Lions (0-1) vs Vikings (0-1) 12:00 pm: This will be a close game. Both teams lost last week to hot offenses, but are still predicted to both have winning records.
Winner: Vikings. The Vikings couldn't stop Carlos Hyde last week, but they should have more success this week. Adrian Peterson will have a bounce back game after starting the year off on just 31 yards.Teddy Bridgewater will also have a big game, after the Lions bad secondary were torched for over 400 yards by Phillip Rivers last week.  In what will be a close game, their defense should rebound and they should be 1-1, sending the Lions off to a disappointing 0-2 start.
Buccaneers (0-1) vs Saints (0-1) 12:00 pm: Both teams got off to horrible starts last week, with both of them losing.
Winner: Saints. No surprise here, as the buccaneers looked terrible last week. Drew Brees should have a field day against a Bucs defense who was terrible last week. Brandin Cooks should have a big game, and CJ Spiller returning won't hurt either.
Falcons (1-0) vs Giants (0-1) 12:00 pm: The Falcons won their game in primetime, and the Giants lost.
Winner: Giants. This should be a shootout, and the Giants should pull out a tough game. Both qbs should have a good game, and the game will be decided by defense. This one could go either way, but it never hurts to have homefield advantage.
49ers (1-0) vs Steelers (0-1) 12:00 pm:Carlos Hyde burnt  the Vikings to start off 1-0, and the steelers last to the pats to be 0-1.
Winner: Steelers. While this could also be a shootout, the Steelers should win either way. Antonio Brown will have his way with the remade 49ers secondary. Carlos Hyde shouldn't have nearly the game he had last week, and both teams should be 1-1.
Rams (1-0) vs Redskins (0-1) 12:00 pm: The Rams pulled out the upset of the week last week  by beating the Seahawks who lost in the Super Bowl last year. The Redskins lost in a defensive battle to the fins.
Winner: Rams. No doubt the Rams played amazing football last week. The question is if they can keep it up. Either way, they should beat a Redskins team with almost no weapons. The Rams should surprisingly start 2-0, and the Redskins should slug to 0-2.
Ravens (0-1) vs Raiders (0-1) 3:05 pm: The Ravens lost a game which their defense was outstanding, and the Raiders did more of the same: lose.
Winner: Ravens. The Raiders might put up more of a game than people think, but either way the Ravens should win. The Raiders won't do anything on offense and lose again.
Dolphins (1-0) vs Jaguars (0-1) 3:05 pm: Like the Raiders, the Jaguars did more of the same last week: lose. The Dolphins started off 1-0.
Winner:Dolphins. No surprise here. The Jaguars have been struggling for the last few years, and Ryan Tannehill should have his way with a defense that needs help.
Cowboys (1-0) vs. Eagles (0-1) 3:25 pm: The Cowboys won on a last second play and the Eagles lost on a last minute drive.
Winner:Cowboys. The Eagles defense struggled last week and while Demarco Murray will look for revenge on his former team, the Cowboys should start 2-0 in what will be a high scoring game.
Seahawks (0-1) vs. Packers (1-0) SNF, 7:30 pm:The Seahawks were stunned in overtime by the Rams and the Packers beat division rival Bears.
Winner: Seahawks. The Seahawks and Packers has had great games against each other in the last few years, and this should be no different. The Packers will want revenge from last years painful playoff exit. The Seahawks should be able to limit Aaron Rodgers and be able to score enough to take the win. The Packers are at home, but that shouldn't matter much. In what is the Game of the Week, the Seahawks should win in primetime and both teams should go to what for them is a disappointing 1-1 start.
Jets (1-0) vs. Colts (0-1) MNF, 7:30 pm: The Jets beat a talent-less Browns team and the Colts lost to the Bills.
Winner: Jets. This is my upset of the week. The Colts looked horrible on offense and defense against the Bills last week. This week they will deal with an even tougher Jets secondary that should yet again shut down Andrew Luck. Their offense should move the ball fine against a Colts "Defense" that allowed the Bills offense to do whatever they wanted.