Greenwood vs. Allen County Football Preview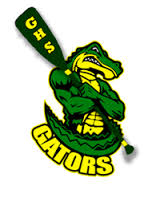 Hang on for a minute...we're trying to find some more stories you might like.
After starting the season off strong with a 42-12 win against East, Greenwood's next game is against the Allen County Patriots right here at the Swamp. They will be hoping to start off the  year 2-0 by beating a team that features head coach Brad Hood, and last week lost a tough game 21-20 to Daviess County. Last year they went 4-7 and this year is their 47th in football. They run a pro 1 veer offense and a 4-4 defense.
Their offense has many key players on offense and defense. Senior Ty Mutter led the team in rushing last year with 581 yards on 106 carries, averaging 5.5 yards a carry.He also finished second in tackles last year with 90. Senior Nick Brown will also be a threat with his speed, as he had 55 carries for 446 yards as a junior, averaging 8.1 yards a carry.
On defense Allen County has  made changes with different defensive schemes. Mutter has been asked to lead a young unit looking to recover from the graduation of last years leading tackler Quinn Towery. The team's  biggest player Paul Miller(6'6,340) will add defensive stability by hogging up the middle.
For more info about the next game get this link and info about both teams click this link.