Everyone is preparing for this upcoming Fall season. Whether that means purchasing a brand new flannel jacket, or cleaning your gutters to make room for the freshly fallen leaves. However, most teens and even some adults' preparations have nothing to do with cleaning gutters, or staying warm. To them, it is all about finding a way to get their hands on one of the most popular flavors across the globe… pumpkin spice! According to an article titled; "Where Did Pumpkin Spice Come From," "The origin of pumpkin spice dates back to the Dutch East India Company." However, it was introduced to America in 1934 by a company called McCormick. This resulted in pumpkin spice becoming a staple of American baking tradition.
So what is it about pumpkin spice that makes it so popular? Faith Rodgers, a freshman at Greenwood High School, believes that pumpkin spice provides security in ways that no other spice can. "Anything that contains pumpkin spice is just really comforting. When you take a sip, it feels like it is embracing you with a warm hug," Rodgers exclaims. 
According to an article titled "Pumpkin Spice: Why We Crave It," "experts say that pumpkin spice involves some 'incredible chemistry' that can produce a nostalgic aroma." The flavor is so closely tied to the arrival of fall which allows it to restore a memory that may have been lost in time. Rodgers has a memory of her own: "Every Thanksgiving, my grandma puts a pumpkin spice wax melt into a wax burner. Then soon enough, it's time to decorate the Christmas tree!" 
Not only does pumpkin spice provide a sense of nostalgia, but it is also in a wide variety of different products! When asked what her favorite pumpkin spice treat would have to be, Rodgers happily stated, "a Pumpkin Cold Brew from Starbucks." This is just one of the many pumpkin spice desserts sold around the fall season. According to an article titled "How Did Pumpkin Spice Become So Popular?" "Did you know that the first Pumpkin Spice Latte was created in the "Liquid Lab" at Starbucks' Seattle headquarters in 2003." Just at Starbucks, there are over 6 pumpkin spice flavored items on their menu every fall. Even more companies come out with pumpkin spice goods like Pumpkin Spice Jello, Spam, Hot Chocolate, and even Trash Bags! People must really enjoy pumpkin spice if they want their trash to smell like it!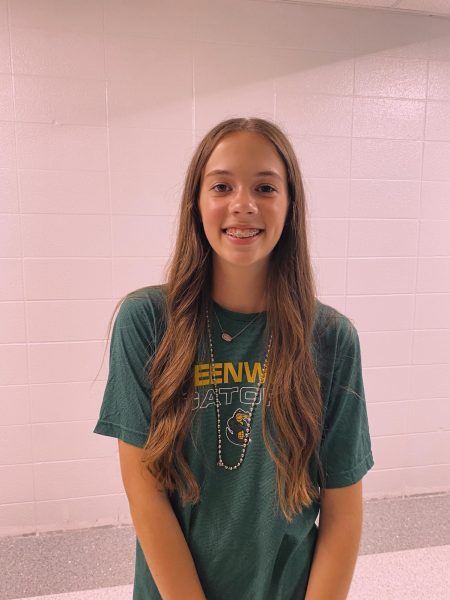 So what ingredients really go into the Fall flavor that you know and love? According to a recipe; "How Did Pumpkin Spice Become the Unofficial Flavor of Fall?" "It only takes a blend of ground cinnamon, ginger, nutmeg, cloves, and occasionally allspice." Did you notice something missing?…Pumpkin? Yes, there is no pumpkin in pumpkin spice! Crazy right? 
To understand the truth behind "Why Pumpkin Spice is so Popular?" you have to dive a little deeper into the science behind it. According to the article; How Did Pumpkin Spice Become the Unofficial Flavor of Fall? "Our perception of taste goes hand in hand with aromas. When we taste or smell pumpkin spice our brain will perceive it as a warm, happy memory that we enjoy!" Some may believe that pumpkin spice cleanses our soul and warms our hearts! All things considered, pumpkin spice will forever be an American staple and don't worry… It is not going anywhere.