New Faces and Changes in Motocross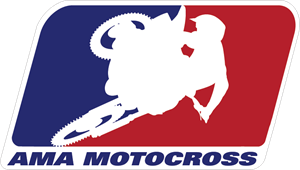 New Faces and Changes in Motocross
There have been some major injuries lately in the motocross season. There have also been some changes that will impact the future. A new bike has been released for the 2020 season, GasGas. It will be raced in the 250 and the 450 classes. It was designed by Narcis Casas and Josep Pibernat. GasGas was purchased by KTM in 2019.
Some changes that have been made are Cristian Craig is moving to Yamaha from Honda and Jeremy Martin is also moving to Yamaha from Honda. Jeremy Martin's changes will impact the season because Dylan Fernandis, his teammate, is a really good rider and Jeremy will have a chance of making himself known as being a rider of team Yamaha and showing who is the better rider.
There are special helmets used for this particular sport that includes absorbing gel-like foam for when you crash and hit your head. There are also chest protectors to protect your ribs and lungs and spine. The boots are made stiff and unbreakable to protect your feet, toes, and ankles. Although there are many ways to protect yourself, there is always a chance that you will get hurt. Then you have the knee guards to protect your knees and parts of your legs for when you crash and hit your knees first. 
450 Injuries:
| | |
| --- | --- |
| Rider: | Injuries: |
| Jason Anderson | Plate removed in his arm |
| Blake Bagget | Cyst on his right hand |
| Justin Barcia | Sore but no injuries |
| Jeremy Hand | Fractured Scaphoid |
| Henry Miller | Dislocated Wrist |
| Aaron Plessinger  | Dislocated Wrist |
| Luke Renzland | Concussion |
| Ken Roczen | Health Issues |
| Joey Savatgy | Twisted Ankle |
| John Short | Sore but no major injuries |
| Cooper Webb | Recovering injury from multiple herniated discs in his back |
| Dean Wilson | Slight tear in his left: meniscus |
250 injuries:
| | |
| --- | --- |
| Rider: | Injuries: |
| Pierce Brown | Knee Injury |
| Derek Drake | Health Issues |
| Austin Forkner | Injury to the pancreas, liver, kidney, and spleen |
| Mason Gonzales | Sore but no injuries  |
| RJ Hampshire | Broken hand |
| Garret Marchbanks | Injury to the ribs, back, and lung |
| Ty Masterpool | Leg Injury |
| Cameron Mcadoo | Broken hand and 3 fingers |
| Michael Mosiman | Concussion |
| Colt Nichols  | Hand Injury |
| Stilez Roberston | Head Injury |
| Darian Sanayei | Broken Shoulder |
| Jordan Smith  | Torn ACL |
| Jalek Swoll | Separated Shoulder |
| Tevin Tapia | Fractured c6 and c7 in his neck |