2020 Atlantic Hurricane Season: One for the Record Books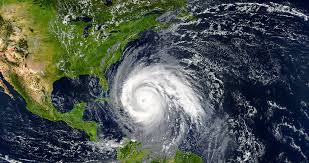 The 2020 Atlantic hurricane season is definitely one for the record books before it even started. Researchers and Meteorologists began predicting these storms from as far back as December 19, 2019- shortly after the 2019 season. As forecasts continued through the winter and the spring of 2020, researches and meteorologists coalesced around predictions of 15-20 named storms and four huge hurricanes. According to the CDP, "Two months into the season, NOAA released an updated 2020 Atlantic hurricane season outlook on Aug. 6. This updated outlook called for as many as 25 named storms and six major hurricanes, more than double the 1981-2010 historical averages." From this, meteorologists and researchers knew that this season would be like no other. 
We are now towards the end of the year and there have seen 24 tropical depressions, which 23 became tropical storms. Eight became hurricanes, including two major ones. The most recent storm recorded, named Beta. What is so interesting about this name is that this is the second letter of the Greek alphabet which is used when the list of names designated for the season is finished. 
The Atlantic hurricanes have not only brought destruction, but they have also taken a toll on our economy as well. According to the CDP, "Through the first part of 2020, the impact of the Atlantic hurricane season was minor, with less than $1 billion in total reported damage through July 27. However, later storms, beginning with Hurricane Isaias, were more damaging, with current assessments coming in close to $6 billion and Hurricane Laura at $10-12 billion. It is estimated that damage from Sally will total $8-10 billion. As of Sept. 24, the National Hurricane Center was not monitoring any systems but was sharing information from the National Weather Service on post-tropical storm Beta." This seems to have caused a huge problem that seems inevitable. 
Sadly, almost 125 people have lost their lives so far to the Atlantic Hurricanes. Another piece from the CDP states, "FEMA has issued several Emergency Declarations and Major Disaster Declarations. An emergency declaration allows a local or state government to use resources to respond but does not implicate any federal spending. A major disaster declaration provides for individual and/or public assistance spending from the federal government with a cost-share obligation from the states/territories." As a result, this helps the clean up of the area that won't take a huge toll on the economy. 
These hurricanes have fallen under a time that is not convenient for the local authorities. It is essential that to note the disaster and emergency resources are stretched extremely thin due to COVID-19. There is a high concern about the ability of the health system, for example, in the areas of Texas and Louisiana they were struck by hurricanes. Many of them saw a spike in COVID-19 cases and related hospital admissions. Locals in the area wonder what is going to change to prevent this from spreading, but local authorities say their hands are tied. 
If you are looking to help support recovery efforts, please donate to the Center for Disaster Philanthropy's Fund.   https://disasterphilanthropy.org/donate-to-the-atlantic-hurricane-season-recovery-fund/
These hurricanes have done enough damage but it's time to rebuild and get back to the normal life!