400 Mile Sale
On October 3rd, I attended the 400 Mile Yard Sale across Kentucky's Historic Hwy 68. My overall opinion: not worth it. We went with an intent to buy antique furniture to upcycle which is a hobby of my parents. Instead, we were greeted by old Christmas decorations and beanie babies. 
The event ran from October 2nd to the 4th. This is the second time we have attended the yearly event. Last year wasn't a positive experience either so our hopes weren't too high. There was a lot of walking, but we tried to drive in between destinations. There weren't a lot of interesting finds and we were there for 5 hours so it did feel like our day was wasted. However, my mom did find a louvered door cabinet which she has spent the past few days fixing.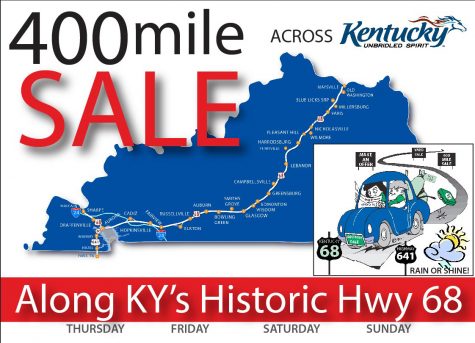 Of course being in the middle of a global pandemic, we were anxious to see the precautions people would be taking. I expected the majority of people to be wearing a mask and gloves, but they were not. I didn't see any people wearing gloves and only a handful of people were wearing masks. There was absolutely NO social distancing from others sadly. My family however did distance where possible and we all wore masks.
Overall not the best way to start my fall break and I do not recommend it but of course you are able to make your own judgment!