Dangers of Social Media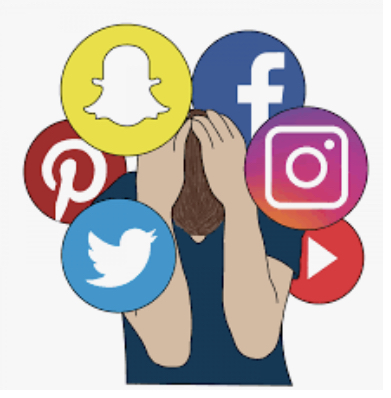 Have you ever been cyberbullied? What did you do about it?  There are many dangers of social media. Some of the dangers include online bullying and predators.
Online bullying can be deadly to some students. "Students who experienced bullying or cyberbullying are nearly 2 times more likely to attempt suicide" according to the Bullying, Cyberbullying, & Suicide Statistics article.  Many kids would rather say things online than in someone's face. Furthermore, there are even people you will not know bullying you. Some people just do it because they can. I asked Alexis Ayers, a student here at Greenwood, how she would feel if there was someone cyberbullying her. She said, "If someone was cyber bullying me, I would tell a trusted adult and ask for guidance."Although that was her way of handling how she was cyberbullied, there are many other ways to handle it. 7  Ways to Deal with Cyberbullying gave seven great ideas on how to deal with it, including, "Don't retaliate and write a nasty post in response, do not take the rude comments personally nor doubt your views or beliefs, do not reread the offending comment, understand that not everyone has your same beliefs or views", and many other ways to handle cyberbullying. 
The second way social media is dangerous is because of predators. According to Stats About Online Predators and Precautions Parents Should Take"More than 500,000 predators are online every day. Kids 12 to 15 are susceptible to being groomed and manipulated by offenders online. FBI stats show that more than 50 percent of victims of online sexual exploitation are 12-15 years old." This article says that the most manipulatable age group is from 12- 15. The average middle school/ highschool age is middle school is grades 6-8 (ages 11-13), and high school is grades 9-12 (ages 14-18). This does impact our school, many people may not say it has happened but it does. How would you feel if you found out that a random 15-year-old boy you were talking to on social media was actually a middle-aged man trying to stalk you? Some precautions you can take according to Online predators – what can you do to protect your kids?  some ways to protect your kids are "choose a gender-neutral screen name, never agree to meet someone in person that you've met online, and remember that what you are told on-line may or may not be true."
All in all, be careful on social media because there are many dangers including cyberbullying and predators.