Tennessee has been hit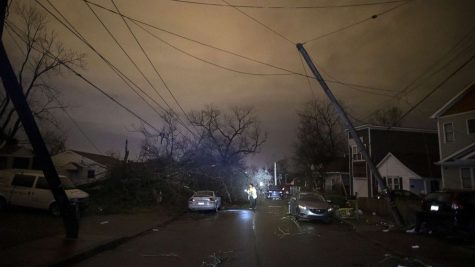 On Tuesday, March 3, a tornado ripped across the state of Tennessee without warning, killing 25 people and injuring at least 130 people. With wind speed of 155 mph, the tornado demolished everything in its path. It has flattened homes, wrecked hundreds of buildings, destroyed jets and airplanes, and knocked down power lines. Nearly 47,000 people lost electricity. Tennessee was declared a state of emergency as a result of all the damage.
    "It's like driving through a war zone. Cars destroyed, buildings destroyed…breaks my heart." said Brent Remadna, a reporter for WKRN. Many people have commented and said that it's true, tornadoes sound like  hundreds of trains coming towards you. School repairs will take days and weeks. But neighbors and strangers have come together through all this pain. President Trump is said to visit Nashville and offer his condolences. He has assured that the federal government will aid in the recovery.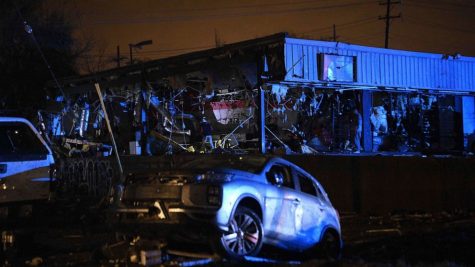 Many lives have been hurt and damaged. Many prayers are headed to the families and friends that have lost loved ones.