Most Favored and Reviewed Restaurants in Bowling Green
There are multiple restaurants to eat at in Bowling Green that can suit anyone's taste. Over time, there have been popular choices among the variety. First, here is a look at the top seven most well received food places here in Bowling Green. (This will be excluding fast-food restaurants.)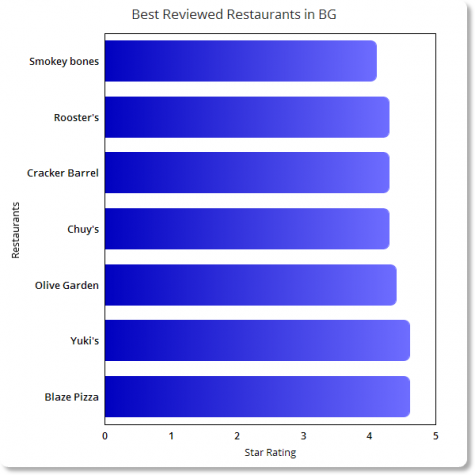 As seen, Blaze Pizza alongside Yuki's Japanese Restaurant have the most positive feedback from their reviewers with an overall 4.6 rating. The other five restaurants closely follow with overall great ratings.
For another comparison, here are the same restaurants but organized based on the amount of reviews.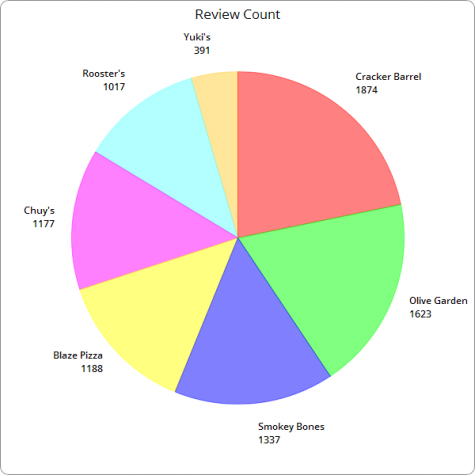 Cracker Barrel has gained nearly 2,000 reviews and has been left with a 4.3 rating as seen on the bar graph's data. Olive Garden shows too that it has remained consistent with its many reviews. The two charts though help put into an accurate perspective which BG restaurants are most enjoyed by people. 
The information collected and presented was gathered from the reviewers on Google maps seen here.