NASCAR Driver Ryan Newman Injured During the Daytona 500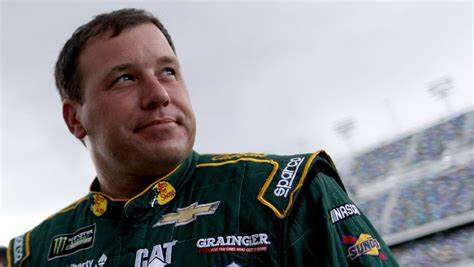 NASCAR Driver Ryan Newman who has been involved in NASCAR for over 20 years was injured during the Daytona 500 on Monday night.
It was the last lap of the race and Newman was in the lead when his car hit the wall and flipped, rolling across the finish line in flames. The safety crew had to flip the car upright before getting Newman out. After 2 hours NASCAR released the information that Newman was not seriously injured and had been rushed to a nearby hospital.
Newman's fans have rallied since the crash. Many fans are donating to his non-profit organization for animals to show support for his family. They have sent their well wishes and prayers.
Moments after the collision occurred NASCAR Driver Denny Hamlin won the race. He later mentioned Newman in his speech. ''Number one, we're praying for Ryan'' Hamlin said. ''I worked really well with Ryan throughout the race, obviously he got turned right there.''
Newman didn't have much luck at the Daytona 500 this year, but he has before. He won the race in 2008 and also won the Brickyard 400 in 2013.
Newman is the father of two daughters, Brooklyn and Ashlyn and was married to Krissie Newman until they recently announced their separation on February 13 after being married for 16 years.
No doubt Newman will soon recover and get back to racing. '' My grandfather helped me build South Bend Motor Speedway, racing has been in my blood for a long time,'' he said. '' My father always wanted to be a race car driver and I don't think without his drive I would be necessarily where I am or who I am.''