Gators, Country Mourn Death of NBA Legend
Former Lakers star Kobe Bryant, daughter Gianna, seven others die in tragic helicopter crash.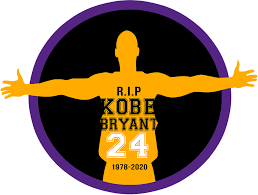 Greenwood students have joined the world in mourning the loss of basketball legend Kobe Bryant, who was born on August 23, 1978, in Philadelphia, Pa., and sadly died on January 26 in Calabasas, Calif.  
The Washington Post said that Kobe died in a helicopter crash along with his 13-year-old daughter, Gianna. Six other passengers and the pilot also lost their lives. The cause of the crash has not been determined, but several news reports heavy fog and limited visibility may have played a role. 
An NBC Sports report says that former teammate Shaquille O'Neal was sick over losing his close friend because they went through so much together. Shaq and  Kobe played together for eight years for the Los Angeles Lakers, winning three straight championships together.
Bryant, who wore jersey number 24 for the Lakers, was known as a fierce competitor, earning the nickname Black Mamba. He scored 33,643 total points in his career, placing him fourth on the all-time list behind Lebron James, Karl Malone, and former Laker great Kareem Abdul-Jabbar. 
James had spoken with Kobe Bryant the day before the plane crashed after James passed Kobe on the scoring list. Lebron said he lost his brother, who he had competed against and won two gold medals together as members of the U.S. Olympic Team. James also said that it would take some time to get over this loss. 
Bryant played shooting guard for the Los Angeles Lakers, starting with jersey number 8. He first started to play pro basketball in 1996  and his career ended back in 2016. He entered the NBA directly from high school and won five NBA championships. The last game he ever played he scored 60 points.
Jacob Dotson, a Greenwood sophomore, said it was sad and he could not believe that Bryant had passed. Although Jacob is not a huge fan of Kobe's shoe line with Nike, he admired his skill on the court. 
Sophomore Chase Singleton said he was a fan of Bryant's even though he was not a huge Lakers fan. He also said one of his favorite jerseys was Kobe's from the Lakers. Chase said Bryant was six-feet, six-inches tall and 220 pounds. Chase said he used to watch Kobe on TV when he was little and couldn't believe Bryant was gone.