Greenwood Cheerleaders are heading to Nationals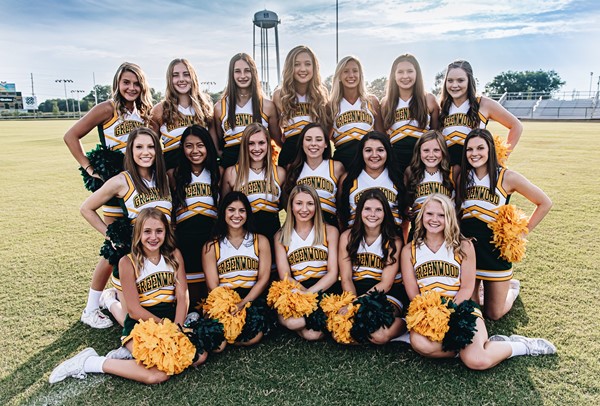 This is the cheerleading team for Greenwood High School. There are 22 girls on this team including 1 coach which is Mrs.Shoemake. They all enjoy cheering at the football and basketball games for school, and like to show off their stunts and other skills during the games. 
   The team had showcase last year in October in Nashville,and they had regional's in November in Owensboro and came out winning in the first place. The team also had UCA(united cheer association) regional's and that is when they got their bid for nationals, the team came out in third place. The team also traveled to Lexington KY for KHSAA (kentucky high school athletic association) which was their state competition and they placed 6th in the state.The cheerleaders are showcasing their routine this Saturday for people to watch their Disney send off routine.  They will be attending the national competition in Orlando, Florida in February from the 7th-9th.They have competed in many competitions over the year, but this will be Greenwoods Cheerleading team's first time getting to attend nationals in Orlando, Florida since the school opened so this is a very special opportunity for the cheerleaders. Hannah Page is a Freshman at Greenwood and is on the cheerleading team and has been cheering for many years and she says that, "We have had many ups and downs, but this year I feel that we have been the strongest than any other year and that the team is very excited to go to nationals."
   Also another event that the Greenwood Cheerleaders had is the Mini Camp on January 25th in Greenwood's gym.The mini camp was a fundraiser for the cheerleaders going to nationals. These cheerleaders have had a great year and can't wait for more,and carrying the love for the sport to future gators.