What Team USA Team Has In Store For The 2020 Olympic Games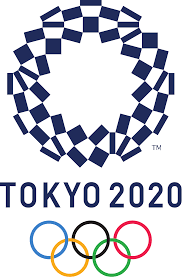 Going into 2020, the new year and the new decade, most of us have set our "New Year's resolutions" but a very select few people are focused on training for the 2020 Summer Olympics. 
This year's Olympic Games are set in Tokyo, Japan, from late July to early August and the paralympics shortly after. The last time Tokyo hosted the summer games was 56 years ago in 1964. The games are costing Japan a lot of money, more than 26 billion dollars, mostly on building new arenas just for the events. This year there is the addition of 5 new sports (skateboarding, softball, karate, sport climbing, and surfing) that weren't there in previous years as well as baseball coming back, making 33 sports being observed. 
The Olympics is a huge opportunity for a lot of people and their teams. Our American teams have been training very hard over these past few years to perfect their routines and shape their skills. One of our most crowned and known players, Simone Biles, will be competing in the 2020 Olympics for the last time. She says, "I am in pain most of the time, but it kind of feels right, as if not it is like you could do more. I definitely plan for Tokyo Olympics to be my last."
In 2016, our USA team took home a total of 121 medals, 46 of which were gold and the paralympics taking home 115 medals, 40 of which were gold. The 2016 games were life changing for some people by not only some getting the famous gold medal, but some setting world records. In total, there were 23 world records set during the event to varying countries. Michael Phelps also being one of the most "decorated" competitors in Olympic history also competed for the last time in 2016 having earned a total of 23 gold medals total in his time competing. 
Will our Olympic 2020 Summer Games be as exciting as they were 4 years ago? Only time will tell us that. We are all rooting for as many gold medals as possible this summer and possibly more world records.