Robotics Team to Enter Southern Regional Tournament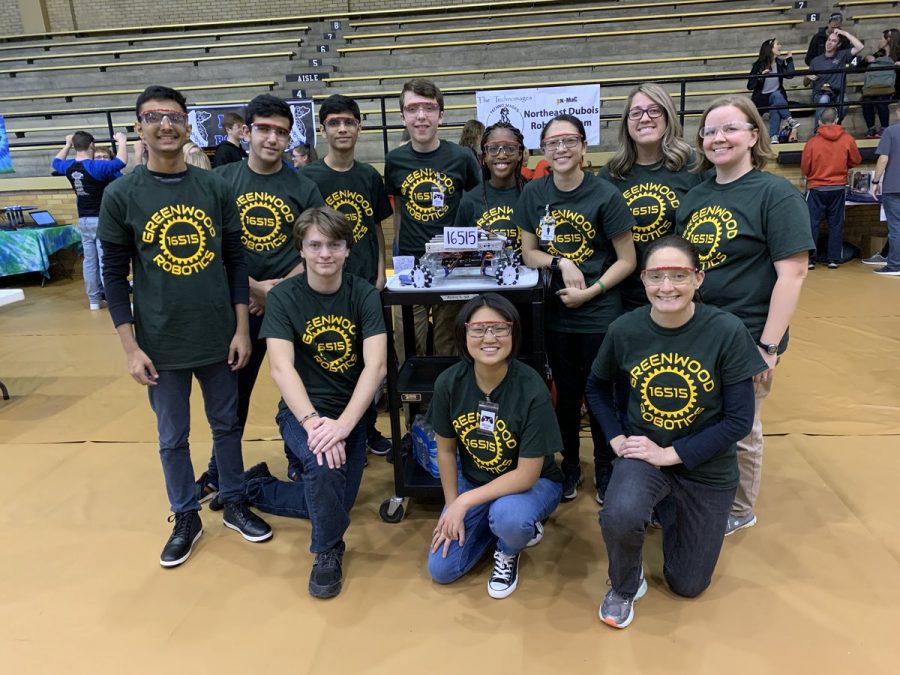 Greenwood's Robotics Team is preparing to compete in the upcoming FTC Robotics Southern Regional Championship on February 1st.
The FTC, or FIRST Tech Challenge, is a competition where middle and high school students design robots to perform specific tasks such as scoring a goal or picking up objects. Greenwood has participated in FTC competitions for the past several years, as well as competitions held at WKU against regional schools. Participating in the competition requires constructing a robot, programming it to perform the required tasks, and accurately controlling it.
"This year's challenge is to take blocks and transport them to a different location," says Samirah Salifu, a sophomore member of the robotics team. "Then we'll place [the blocks] on a platform and stack them."
Salifu said the team has been working on their robot since October, with planning for the design happening even earlier. The team attended a rookie meet in Indiana in late November. 
Greenwood's robotics team is currently seated at 8th in the regional league as they move forward to the Southern Regional tournament. They'll be competing with 25 other teams from across Indiana and western Kentucky for a chance to earn a spot in the top seven of both collective leagues. The winning teams will advance to the semi-state tournament in Lafayette, Indiana on February 29, 2020.
Greenwood Robotics will also compete in a separate competition, the Kentucky State Robotics Competition, on Saturday, March 7, in Lexington. 
As the robotics team makes final changes for the tournament, other science club members are also preparing for several competitions to come in the next few months. WKU's Physics Olympics are set to begin in late February while Science Olympiad students are studying for the regional competition in March.
The Southern Regional tournament will take place on Saturday, February 1st at Owen Valley Community High School in Spencer, Indiana. Doors will open at 7:30 a.m. EDT and qualification matches will begin at 10:30 a.m. Admission is free and members of the public are welcome to watch the competition. More information, including an address and time schedule, is available here.