The Greenwood High School NJROTC Program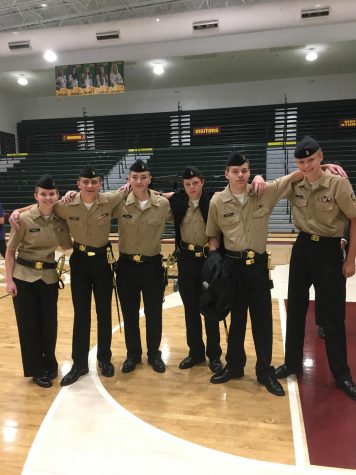 The Greenwood High School NJROTC Program is a Navy Military Program at Greenwood High School. NJROTC stands for Navy Junior Reserves Officers Training Corps. The mission of NJROTC is to instill in students the sense of value and personal accomplishment. The Focus is on the individual cadet. The three core values of NJROTC are Honour, Courage and Commitment.
The NJROTC program is primarily run by the students. There is a Chain Of Command where new students start at the lowest rank and work up to higher ranks. The students with higher ranks are in authority over the students in lower ranks. The lowest rank is a Recruit, and the highest rank is the Commanding Officer. Our present Commanding Officer is Cadet Ashton Bell who is a senior at Greenwood.
NJROTC has a set schedule of events for every week. Monday is pt day, Tuesday is academic day, Wednesday is drill day, Thursday is uniform inspection day and Friday is another pt day. We repeat this same schedule every week. On pt. day we do a variety of workouts including sit ups, push ups, running, pull ups, and some fun activities like football and dodgeball. On academic day we study military tactics, and the NJROTC program. Some things that Cadets study are general orders, chain of command and colors of a military map. There are eleven general orders in the Navy. The first is[ To Take Charge Of This Post And All Government Property In View].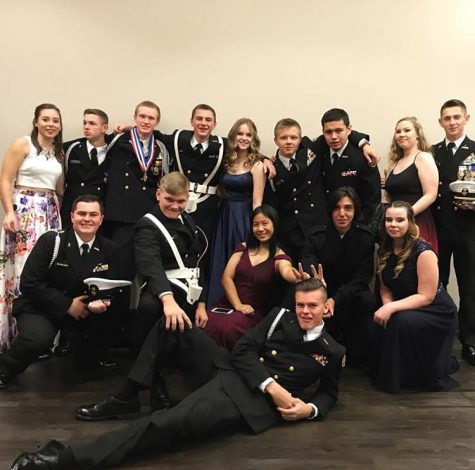 NJROTC participates in many competitions and outside school activities. In November 2019 we attended a Drill Competition at Floyd Central High School in Indiana. At the competition we participated in drill activities, color guard activities, unarmed drill, academics and a pt. competition. In late February we attend to take on another two day competition in Ohio. This competition will be significantly larger than the Floyd Central competition. We also do field trips. In 2019 we took a trip to a Coast Guard facility in Owensboro Kentucky. While we were there we had a lot of fun playing tug of war, dressing up in firefighter suits, throwing lifesavers into buckets and messing with fire fighting hoses. We also took a trip on a Friday to Vertical Escape in our pt. gear and did some rock climbing. That Friday was one of my favorite Fridays of last Semester.  In November 2019, we attended a Military Ball at a conference center in Bowling Green.  Around Veterans Day we hosted a Veterans Day Ceremony in the gym at Greenwood.  Our honored guest was a 101 year old Veteran who sadly passed away just a few weeks after he visited us.  One Monday when we had no school, we played Paintball at N – Tense Sports in Bowling Green. We had a lot of fun and it was an amazing experience.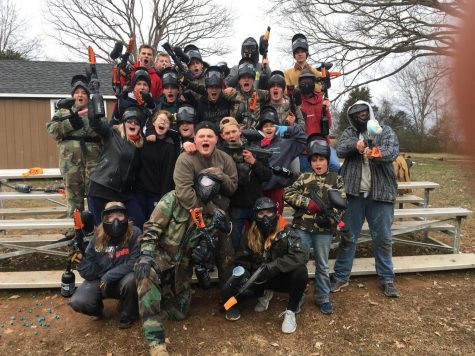 Blake Knight is a Junior in NJROTC at Greenwood. His favorite thing in ROTC is leadership and workouts. He leads the fourth block ROTC platoon in pt. workouts. His favorite thing he has done in ROTC was an orienteering trip that ROTC did. His favorite day of the week in ROTC is Thursday. He likes Thursday because Thursday is Uniform Day. ''If you will take initiative, and you like leadership, ROTC is the thing for you'' he says.
To me, ROTC is a very fun program. ROTC is beneficial in that it helps the individual cadet. ROTC is what you make it. Some students don't like the program, and some take the course for all four of their high school years and receive a military scholarship for hard work and achievement. Through any branch of JROTC, whether it be Navy, Marine Corps, Army, or Airforce, you can go into any branch of the military. And you don't have to join the military to be in ROTC, ROTC's purpose is improvement of the individual cadet. In ROTC, anyone can achieve and improve.