'How to Succeed in High School Without Really Trying'
Hang on for a minute...we're trying to find some more stories you might like.
During 1st period on December 10, I performed "How to Succeed in High School Without Really Trying" and "Selfie"  with the Theatre class. It was amazing, even thought there wasn't a full house, but there were enough people to make me nervous before the show, especially as my first actual play.
I hope you all enjoyed the shows. Selfie, the one I wasn't in, was really fun to watch and we were all really happy how things turned out.  
We were all so anxious while backstage waiting for our turn to perform, yet when I got on stage all my fears went away. Our whole cast was jumping for joy, happy that we could do something so fun and courageous.
"How to Succeed in High school Without Really Trying" will be one of my most memorable times in Theatre with Mrs. Cassady.
My good friend Zelda said, "I'm so anxious." I replied "I know right, but I'm also excited!"
All I can say is that "we hope you'll apply some of what you've learned today and succeed in High School with flying colors."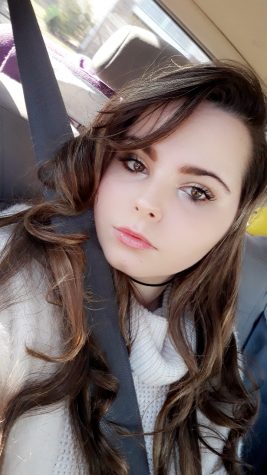 Lacey LaRocco, reporter
Hi I am Lacey LaRocco! I am a freshman here at Greenwood High School ,and I love singing/acting and drawing!