My Top 5 Movie Ratings List
Bohemian Rhapsody is an amazing story about the life of Freddy Mercury. The movie is all about him and his band that he joined into, his sexuality, his friends, and family. It shows his goals and how all of the iconic songs by the band Queen wrote. 
Incredibles 2 is an ICONIC movie based off from the first movie. It shows how, as a family, they have grown and been working together. They face a lawsuit against them because of damage of the city while they are protecting the city.
To All the Boys I've Loved Before is the love story that everyone wishes they were in. Every detail of the movie is absolutely perfect! Like when the character Peter, played by Noah Centineo, has his hand in Lara Jean's, played by Lana Condor, and takes her pcket and makes her do a twirl. It's so cute! The movie is about a girl, Lara Jean who is in love with her ex but is now her sister's boyfriend, but Lara Jean doesn't want him to know so she pretends to be in love with a different boy, Peter Kavinski. Peter is a very sweet, honest, and completely lovable character, but is also a jock, to which everyone loves! They have a fake relationship until they realize that they actually love each other.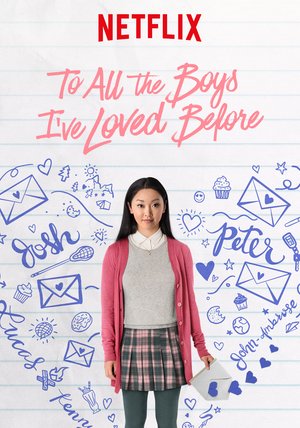 Blockers is a movie about three teenage girls going to prom and doing dirty things with other people. The parents find out and go on a hunting spree to find their daughters. They face a couple bumps in the road to get to their daughters but it all turns out okay in the end.
Sierra Burgess Is a Loser is a movie about the character Sierra Burgess played by Shannon Purser, who is acting as a fraud to a boy that is in love with her but doesn't actually know who she is. Does he find out that she is committing a crime or does she fade away in the shadows of text message without him ever knowing who she is?