George H.W. Bush Dies at 94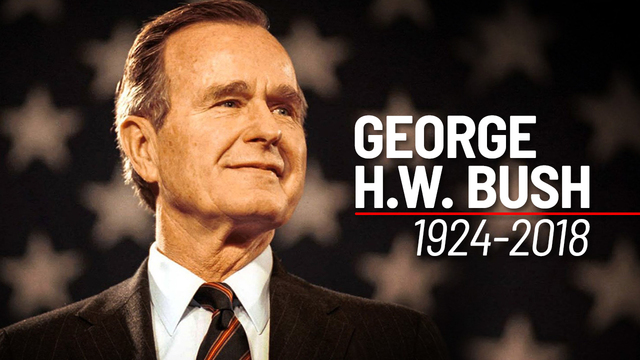 On Friday, November 30, George H.W. Bush, the 41st U.S. president, died from complications of Parkinson's Disease in Houston, Texas, at 94 years old.
Bush had struggled with Parkinson's for years, and the disease has forced him to use a motorized wheelchair since 2012. Recently, Bush has struggled with health issues, and with the recent death of his wife, Barbara Bush; his family knew his days were limited.
Former presidents Jimmy Carter, Bill Clinton, his son George W. Bush, Barack Obama, and current president Donald Trump all offered tributes and condolences.
Bush is remembered by his family as loving and caring, while the country will remember him for his victory over Iraq after the Invasion of Kuwait, for signing the START 1 treaty on nuclear weapons, and for presiding over the collapse of the Soviet Union and unification of Germany.