Teen Angel Donation Blast Breaks the Banks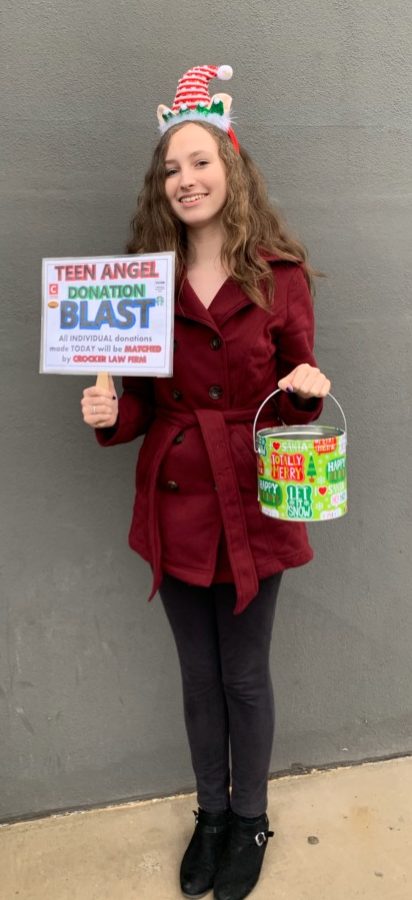 Teen Angel is a Christmas assistance program for students ages 13 and older who are enrolled in a Bowling Green Independent or Warren County Public School.  Teen Angel provides less fortunate youths with the chance to have a good Christmas. All individual donations will be matched by Crocker Law Firm. This year Teen Angel collected over $8,000 alone! Not even counting the money coming from Crocker Law Firm! 
Volunteers stood outside of the Starbucks on Scottsville Rd. from 1-4 p.m.
This was Aspen's, a 23 year old Starbucks employee's first time collecting donations. She described this event as "humbling" and "eye opening" to the struggles some go through and how oblivious to the struggling in the world some people can be.
Many generous people donated and the volunteers had to empty our collection bucket multiple times, bringing a smile to their advisors face every time they came in with it filled to the brim.
This experience never fails to show the true meaning of Christmas, giving to those in need. This event is not only a way to give back to the community, but to meet new people and become friends with people you'd never even imagine becoming friends with before.  
Hopefully, you decide to join them next year to give a little back and make many new friends. Happy Holidays!