NBA Surprises And Disappointments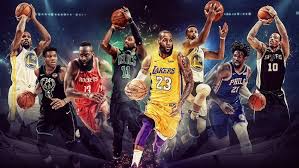 This NBA season has only been in action for six weeks but it has been filled with a lot of surprises and disappointments.
Surprises
The Los Angeles Clippers are currently the number one seed in the Western Conference. Nobody expected this from the Clippers as they were projected to miss the playoffs.
When they got rid of Blake Griffin, Chris Paul, and DeAndre Jordan, I thought that the Clippers would tank but they did not. The team is full of young and talented players, including statistical leaders Tobias Harris, Lou Williams, and Montrezl Harrell. The Clippers are currently third in the NBA in scoring per game; they average 117 points per game.
The Toronto Raptors are also a surprise as they are the best team in the league. The Raptors are 20-4, and currently on an eight-game winning streak. What's surprising is that the Raptors have meshed so well with the new players coming in and a new coach.
During the off-season, the Raptors traded DeMar DeRozan for Kawhi Leonard and Danny Green, and fired their head coach Dwayne Casey, who was replaced by Nick Nurse. After all these moves the Raptors are looking like a championship contender.
Disappointments
The Boston Celtics have had a disastrous start to their season. They have Gordon Hayward back after suffering an injury last year and they also have Kyrie Irving back from injury. Now that they are fully healthy they can make a championship run but it doesn't seem like that as of right now. The Celtics have not looked like the team that almost beat LeBron and the Cavs last year. They have fallen below the .500 mark once this season, which is a very bad thing considering the fact that they are a championship caliber team.
Utah Jazz have been the most disappointing team by far. The Jazz were the fifth seed last season and beat the Oklahoma City Thunder in the playoffs. Right now they are the 14 seed in the west. Donovan Mitchell is the only player that is contributing on the the court. The other players haven't really stepped up. Other than Mitchell the Jazz are only 28% from three point range. If they look to make damage like they did last year in the playoffs they can't just rely on Mitchell.