Reporter Counters Trump's Inaccurate Claims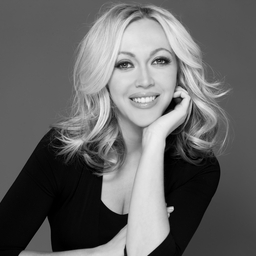 A reporter was praised Monday after she called out Donald Trump over one of his more questionable claims to his face.
CBS reporter Paula Reid corrected Trump over the inaccurate claim he often makes that former President Barack Obama also had a policy which allowed for the separation of migrant children from their parents.  
"Obama had a separation policy. We all had the same policy," Trump said.
"You did not have it, sir. No, you didn't," Reid fired back.
Trump said he "tried to do it differently" and claimed "Obama had a separation policy…[but] people don't like to talk about it."
As Trump walked away, Reid said: "Sir, it was different. You decided to prosecute everyone at the border."
Reid was exceedingly praised on social media. One Twitter user wrote:  "I have been consistently calling for this— the media need to think like lawyers doing a cross exam," while another said," Finally. A reporter prepared with the facts and not shy about calling him out on his lies. More please."   
Trump falsely asserted that the federal policy splitting migrant families at the border was practiced by his predecessor, Barack Obama, as well.
The Obama and Trump administrations operated under the same immigration laws but the "zero tolerance" policy that drove children from their parents was Trump's.
TRUMP: "Obama had a separation policy; we all had the same policy. I tried to do it differently, but Obama had a separation policy. But people don't like to talk about that." — remarks to reporters Monday.
TRUMP: "@60Minutes did a phony story about child separation when they know we had the exact same policy as the Obama Administration. In fact a picture of children in jails was used by other Fake Media to show how bad (cruel) we are, but it was in 2014 during O years. Obama separated … children from parents, as did Bush etc., because that is the policy and law. I tried to keep them together but the problem is, when you do that, vast numbers of additional people storm the Border. So with Obama separation is fine, but with Trump it's not. Fake 60 Minutes!" — tweets Sunday. 
THE FACTS: Obama did not have a separation policy. The Trump administration didn't, explicitly, either, but that was the effect of zero tolerance, which meant that anyone caught crossing the border illegally was to be criminally prosecuted, even if they had few or no previous offences.
The policy meant adults were taken to court for criminal proceedings and their children were separated. In most cases, if the charge took longer than 72 hours to process, which is the longest time that children can be held by Customs and Border Protection, children were sent into the care of the Health and Human Services Department. Zero tolerance remains in effect, but Trump signed an executive order June 20 that stopped separations.