Rockefeller Christmas Tree Up for the Holidays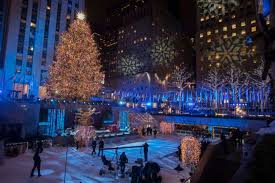 Hang on for a minute...we're trying to find some more stories you might like.
Dating back to 1931, the Rockefeller Christmas tree is still a sign of the upcoming holidays.
Located in New York City, Rockefellar's Christmas Tree still brings holiday joy to its viewers.
The tree lighting for the 2018 year was on Wednesday, November 28. The tree will remain up and able to be viewed until January 7, 2019.
The tree can be seen at Rockefeller Plaza between West 48th and West 51st Streets and Fifth and Sixth avenues.
For more updates about the tree visit:https://bit.ly/2E96ngQ