'Deck the Swamp' T-Shirts Go On Sale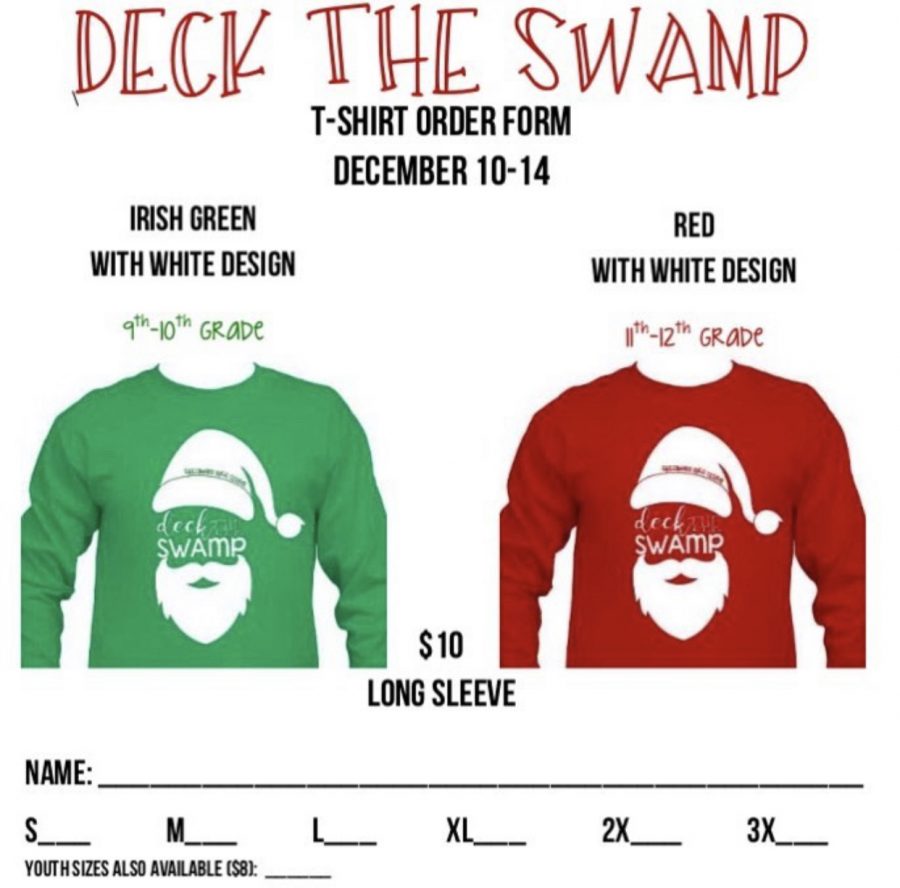 On November 19, the Greenwood Oar Club announced that the 2018 "Deck the Swamp" shirts can now be ordered.
The shirts are long sleeve and are to be worn on Friday, December 14, before Christmas break.
Freshman and Sophomore shirts are Irish green and Junior and Senior shirts are red.
The shirts cost $10.00 and the order forms can be picked up in Dyer or Holder's rooms; the order forms are due on Wednesday, November 28.