Derrick Rose's Fight Finally To A End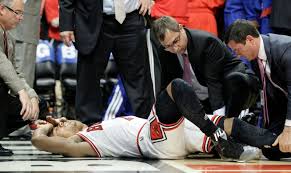 Derrick Rose has come along way from being the "MVP" of the league to having the most ridiculous amount of injuries to being forgotten for awhile to suggesting retirement for himself early. Rose had the best start any point guard could want but it quickly ended. Small injuries would start off but after the MVP season a torn ACL step in his 2013 that ruin everything. This injury cost him his chance of playing Jimmy Butler and maybe competing for a ring, instead he was traded to the NY Knicks where he later was forgotten and as a starter only averageing 8.4 points a game.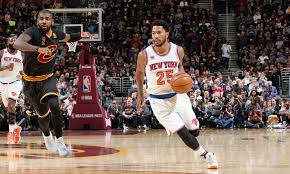 Derrick signed with the Cavaliers for the veteran's minimum as a free agent this summer after one season with the Knicks, he played in only seven games this season and is averaging career lows in minutes, points and assists per game.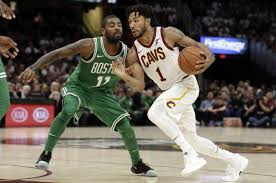 Derrick took time away from the cavaliers after a ankle injury and this when the debate of retirement came in, Rose took 2 weeks away from the team without letting anyone know. Rose later came back to apologize but this was one of the hardest times of his career, the Cavaliers gave him a nice welcome but their was still one Problem between Rose and the Cavaliers. The fact Rose started was disappointing to him see now he is riding the bench and barley getting any mins but would still average 14.9 points a game when he came in. The Cavaliers later traded Derrick Rose along with Jae Crowder to the Utah Jazz. Jazz wasn't so interested in Derrick rose and released him early.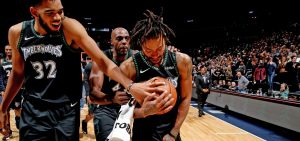 Minnesota Timberwolves Picked up Rose in free agency so he could be their Sixth-man and Rose was just fine with that, even told reporters his goal would be to win Sixth-man of the year but his game went rocket high after his high performance of 50 points in a game. After Roses serious Knee injury, he was known for one of the worst 3 point shooters after his Knicks season, but now he carries the team when Karl-Anthony Towns can't. Derrick averages 17 points right now but he is willing to do more and put on a show when the gameplan is needed. I believe this is start of Derrick Roses next positive chapter and maybe if he keeps it up, his final chapter could end with this same team and maybe a ring.