NBA Christmas Games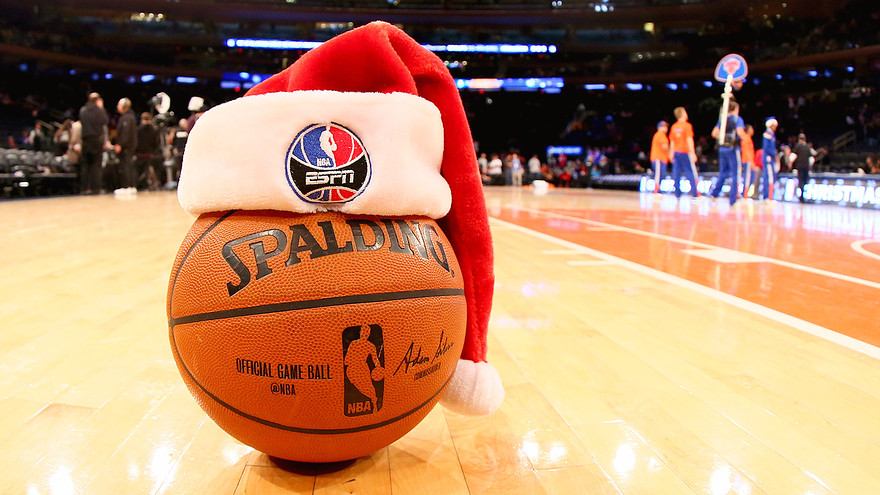 Ah, Christmas. Nothing better than getting a nice hot chocolate and watching basketball with your loved ones. Every year on Christmas there are a few teams that on December 25, known as the NBA Christmas games. Here are the teams that will be playing on December 25.
Milwaukee Bucks @ New York Knicks
This will be the first game of the day, where the Bucks will face off against the Knicks at Madison Square Garden. This game will be at 11:00 in the morning, and we will see stars like, Giannis Antetokounmpo, Eric Bledsoe, and Brook Lopez play Enes Kanter, Kevin Knox, and the rest of the Knicks squad.
Oklahoma City Thunder @ Houston Rockets 
The second game will be at Toyota Center at 2:00 in the afternoon. The likes of Russel Westbrook and Paul George will face off against James Harden and Chris Paul. This will be a hard match-up but would be a good win for Houston.
Philadelphia 76ers @ Boston Celtics
The next game will be the 76ers against the Boston Celtics. These two teams are really good and will be quite the game to see. This game will have players playing like, Kyrie, Jimmy Butler, Joel Embiid, and Ben Simmons. The game will be held at 4:30 at the TD Garden.
Los Angels Lakes @ Golden State Warriors 
The fourth game will definitely be an exciting game. This game will have the likes of, LeBron, Curry, and Kevin Durant. This game will be at 7:00 at the Oracle.
Portland Trailblazers @ Utah Jazz
This game is the final game of the night and will be at 9:30 at Vivint Smart Home Arena where players like, Damian Lilard, CJ McCollum, Donovan Mitchell, and Rudy Gobert will play each other, which will be a fun game to watch.