Indiana Pacers V.S Miami Heat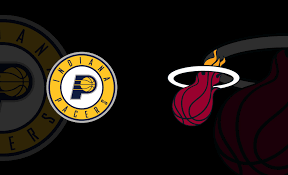 The Indiana Pacers played against the Miami Heat on Friday November, 11th.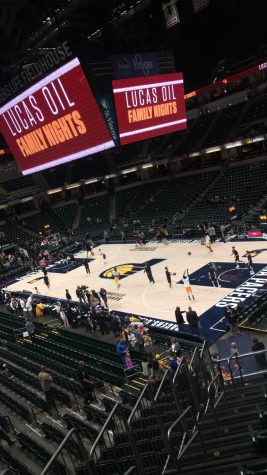 Bankers Life Feildhouse is an indoor arena located in Downtown Indianapolis and that where the Pacers played against the heat.
Victor Oladipo usually averages 20pts, 10 ast, and 10 reb, but on this game Oladipo only got 8pts, 4 rebs, and 5 ast.
Tyreke Evans had 23 pts, 2 ast, and has 10 rebs for the Indiana Pacers.
Bojan Bogdanovic had pts, 6 rebs, and no assists.
Domantas Sabonis had 15 pts, 3 ast, and 12 rebs.
Myles Turner had 12 pts, 4 ast, and 7 rebs.
The Indiana Pacers were being shifty and giving everyone the ball and just playing the game right.
The Miami Heat had one person getting all the points which was Josh Richardson. He got 28 pts, 2aast, and 4 rebs. He got the most points and the second highest assists in the whole game. Hassan Whiteside has gotten the Heat 17 rebs, but he is 7 foot and has a wingspan of 7'7.
The Miami Heat had nobody on the Heat had double digits in points, assists, and rebounds, besides only Josh Richardson and Hassan Whiteside.