Greenwood Blew Up the Stage at Acapalooza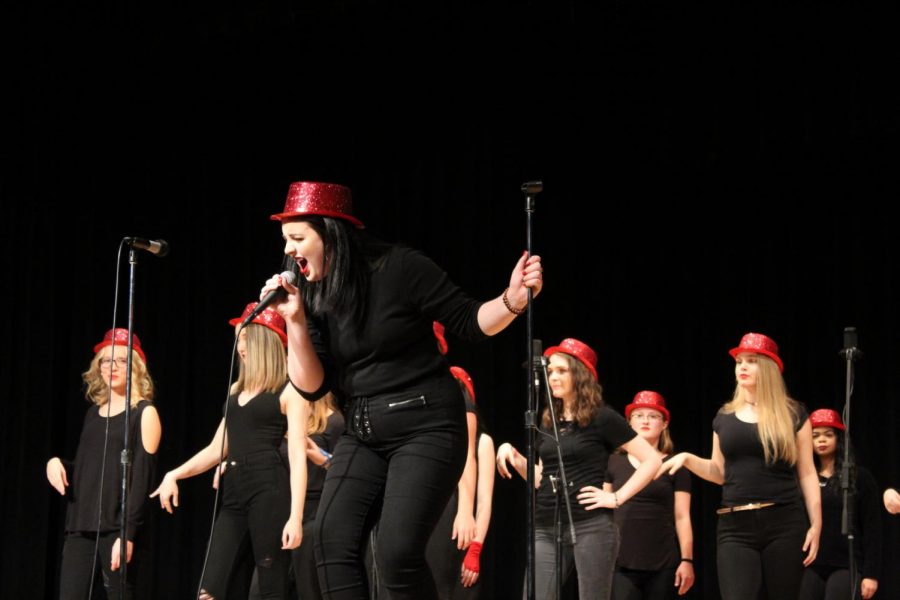 Acapolooza is a concert for all of the Acapella groups in all of the high schools and middle schools. It showcases all of their talent and hard work that they have put into this semester. It was very entertaining and fun to watch. I can only imagine how fun it was to perform all of it.
All of the different schools were very supportive which is kind of a surprise because we hold very high expectations for each other because of our rivalry between different schools.
It started off with the upperclassmen girls group, The Crescendolls. They performed "Usteady" by X Ambassadors and "Feelin' Good" by Michael Bublé.
I thought they sang it well but the real performance started when they started singing "Feelin' Good." Maggie Mullins hit the front of the stage and fired up the first part of the song with miraculous low notes! Then, when you look at the back of the stage with the rest of the girls, they were showing off with scandalous movements that were very fierce. The performance, as a whole, was absolutely amazing!
The next Greenwood performance was the guys, The Fortisibros. The girl groups are organized by upper and lowerclassmen, but the guys just have everyone incorporated into the group.
The guys performed a themed medley and "For the Longest Time" by Billy Joel. At the beginning, before they started singing, one of the leaders, J.J. Gibson, had to explain what they were about to perform because it wasn't just a song. It was a packed song with a bunch of theme songs. He advised the audience to try and guess which theme song was playing while they were singing.
The second song was a little more of a serious piece. In my opinion, it was a lot better than the first piece because of the emotion put into it and how they performed the piece. It was very superior to all the rest of the guy performances.
The last performance by Greenwood was the lowerclassmen girls group, The Rocapellas. They sang "Single Ladies" and rocked it with their sass and style! I thought it was very cute and funny through their dance moves and confident flairs added by the leader of the alto section, Abby Murphy.