Favorite Thanksgiving Foods Around Greenwood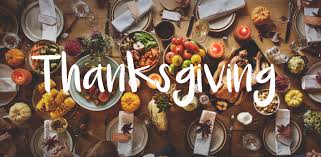 Thanksgiving Day is coming up!  Typically on that day of celebration, a feast takes place. Foods such as turkey, dressing, potatoes, mac & cheese, corn, bread, and cranberry sauce are served. A favorite food to eat is common during this meal.
Favorite foods vary around Greenwood.
To start off with, Lukas Cisco's favorite Thanksgiving food is turkey. When asked why, he intelligently replied,"Uh, it makes me tired."
On the other hand, Cade Stinnett favors the Hawaiian rolls. He says that his grand mom bakes them in the oven which makes them extra good.
Emma Loiars really enjoys the mashed potatoes and gravy. She believes nobody gives them the credit they deserve. She says "They are savory."
Savannah Hill loves the mac & cheese. She really likes the creaminess of the cheese and the texture of the noodles.
There is a lot of variety in what is enjoyed the most at the Thanksgiving table. You would think it would be the turkey because it is the main dish but apparently not.
Enjoy your Thanksgiving meal and don't forget to save room for dessert!
.