NFL's Young Guns Square Off
Monday night game features fantasy stars Goff and Mahomes facing off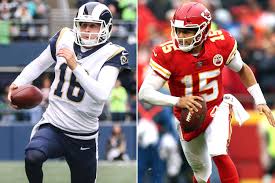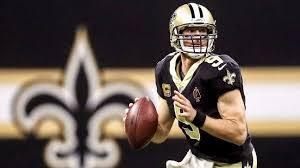 Quarterback:
Kansas City's Patrick Mahomes: He's facing a very good pass-rushing defense and the secondary has injuries, but they can still lock up opposing receivers, but Mahomes hasn't let any team stop his cannon.
Los Angeles' Jared Goff: The Chiefs defense lets a lot go by them, and Goff's offense is filled with weapons on the run and pass.
New Orleans' Drew Brees: He hasn't had a bad game this year and the Eagles defense isn't what it used to be compared to their Super Bowl run.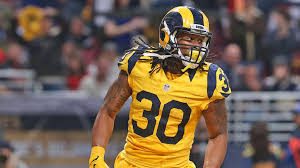 Running back:
Los Angeles' Todd Gurley: I can see Todd Gurley having a really good game seeing the fact that the Chiefs run off their offense and give up easy points.
Pittsburgh's James Conner: He has put up a big number of points against every team so far, and with Le'veon Bell not playing, James Conner has become a candidate for the Pro Bowl selections.
New Orleans' Alvin Kamara: With two touchdowns and being a big part of the passing game, I don't see the overrated Eagles defense stopping him.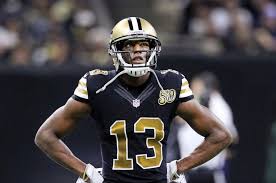 Wide Receivers:
New Orleans' Michael Thomas: He has been putting up big numbers these last two games, having a total of 281 receptions and three touchdowns.
Pittsburgh's Antonio Brown: He has to face up against Jalen Ramsey which should be a really good match, but Antonio is #1 guy and if not him Juju would be a great choice.
San Diego's Keenan Allen: The Broncos defense is really good some games but their secondary needs help badly. Chargers quarterback Philip Rivers will be pressured by Von Miller like every quarterback, but Rivers most likely will be pressured to throw it up to Allen.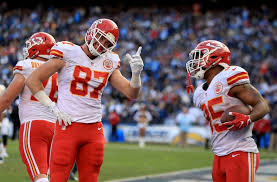 Tight ends:
Kansas City's Travis Kelce: He didn't do too much last week against the Cardinals, but his skills will be needed if they wan to pass the Rams' defense.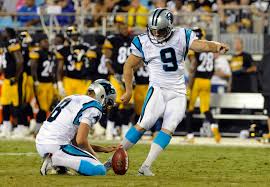 Kicker:
Carolina's Graham Gano: The Detroit Lions let an average of 8 points go to kicker; Gano is pretty accurate to hit that mark and above.
Rams' Greg Zuerlein: The Chiefs' defense has let a lot of points go by, so you can expect the kicker to have good numbers this game as well.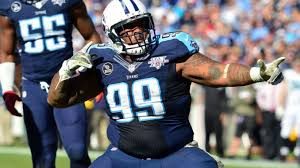 Defenses:
Ravens: This team faces the Bengals after the Bengals were dominated by the Saints, who beat them 51 – 14, This Ravens' unit is top three overall and ranked first in a lot of defensive categories.
Titans: The Titans locked up Tom Brady and the Patriots. The Colts offense isn't that bad but most likely can't finish what the Patriots couldn't.